Grateful thanks for this article go to timlua and HQ Milton for kindly contributing their dials and data. Thank you, gentlemen! I'm also especially indebted to the great collector & Man's Fine Life contributor Beaumont Miller II, not only for sharing his watch photos but also for his invaluable insights about the "Neat Fonts" dial, its place in matte dial chronology and particularly his excellent observations on its similarity to the mid-1960s gilt Sub dials. My heartfelt appreciation for sharing your expertise, my friend — couldn't have done this without you!
One of the things that makes collecting vintage watches so interesting, and Vintage Rolex in particular, is trying to decode the subtle changes that took place in ostensibly "identical" watches those many years ago. We see evolutions in movements, in cases but most intriguingly we see variations in dial layouts and typography. And just when you think you've figured out a dial sequence and its logical chronology, something else out of the ordinary comes along and makes you look at things with fresh eyes.
Such is the case with what I call the "Neat Fonts" matte meters-first 5512 dial. I first saw this interesting dial several years ago, when a Vintage Rolex Forum member named timlua submitted his mid-1960s 5512 for the Dial Archive. I knew I had to have one… and it took me 8 more years to hunt one down. As you can clearly see and what struck me right away, the printing on this dial is not at all like what we normally see on the first generation of matte meters-first 551x dials.
Those first gen matte dials for the Submariner have always had a particularly "first draft" quality to my eye, with rather scraggly fonts and slightly uneven printing. And it makes sense that Singer, undertaking their first try at this new matte-style of dial manufacture and departing their tried and true gilt/gloss method of dial printing, might have had some teething issues with their printing techniques. But not so the "Neat Fonts" 5512 dial. You can already see the clean typography that would become a hallmark of the later 1960s and early 1970s Singer dials: nicely proportioned, flat-ish bottom Coronet with a small "mouth"; SUBMARINER text very clean with a distinctive snake-like "S"; and the depth rating pretty level with minimal jump to the numbers and open 6s.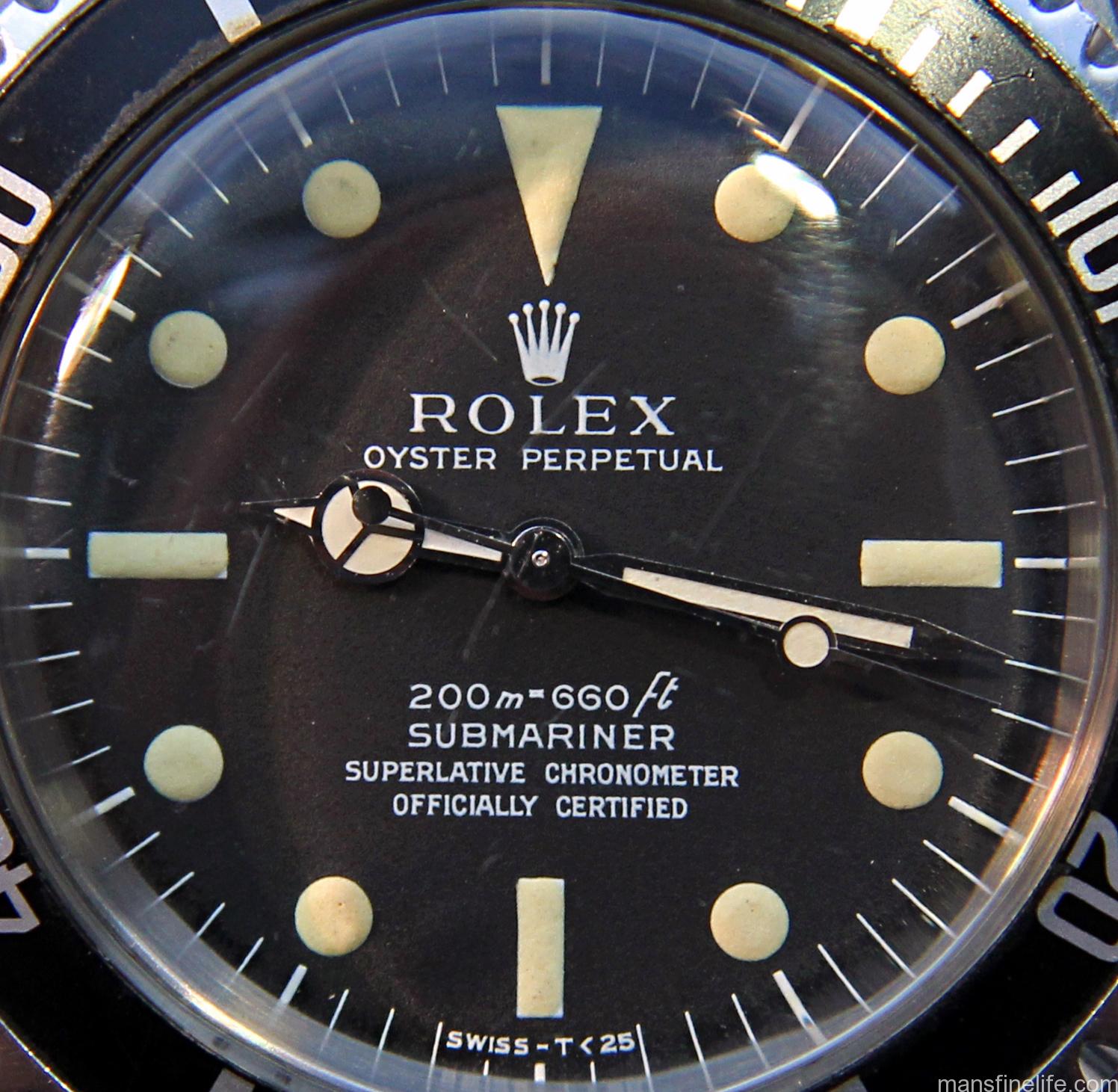 In fact, the "Neat Fonts" dial does not resemble the Mark I meters-first Sub dials at all. It actually resembles the pre-Bart gilt/gloss dials of the middle 1960s with their high standards of printing and execution. So much so that aside from the application of the SWISS – T<25 you might even think that Singer used the same dial dye for the process. Perhaps they did after figuring out how to utilize that gilt-era dye/tampon, which featured a reverse printing method, and apply it to the paint-on-top method of the matte dials. But more likely they returned to it as a template for the new matte-style dye and that is why they are so similar if not quite identical.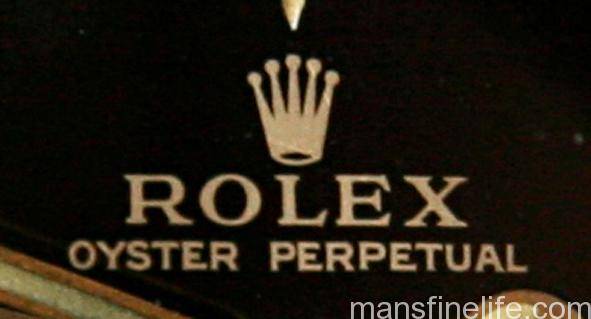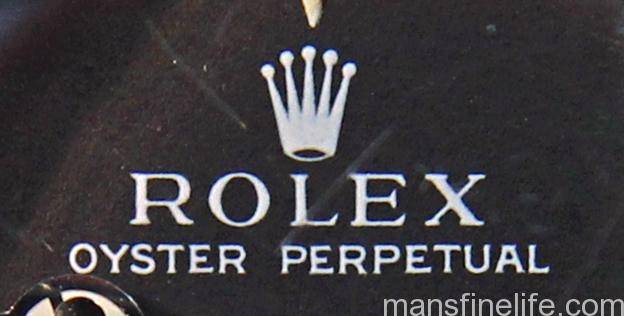 It also shares some characteristics with the Mark III Red Submariner dial, particularly the fonts for the depth rating, the SCOC text and the odd little feature of the dash in the "SWISS – T<25" not quite being centered over the "30" tick.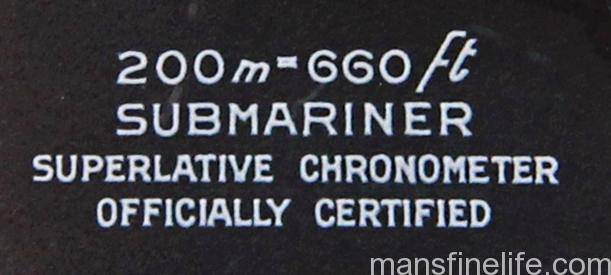 (If you visit the great site DoubleRedSeaDweller.com you can also see that the SCOC text on the Neat Fonts and Mark III Red Sub is highly similar in format/style to the Mark I 1665 Double Red Sea-Dweller, indicating another connection there.)
Making this iteration even more interesting is that unlike just about every no-date Sub Rolex ever made, the "Neat Fonts" dial is always to the best of my knowledge found only in 5512s and never 5513s. Continue reading →