Well it's the merry month of May already so time to get in the spring swing with something special — an uncommon 1970s Breitling reference 7806 Navitimer from my personal collection. What makes this vintage Navitimer special, you ask, other than being a fine example of Breitling's legendary aviator's computing watch? Well, the 7806 has an unusual movement under the hood: a seldom seen Valjoux 7740 rather than the traditional Venus 178 of nearly all other earlier Navi models.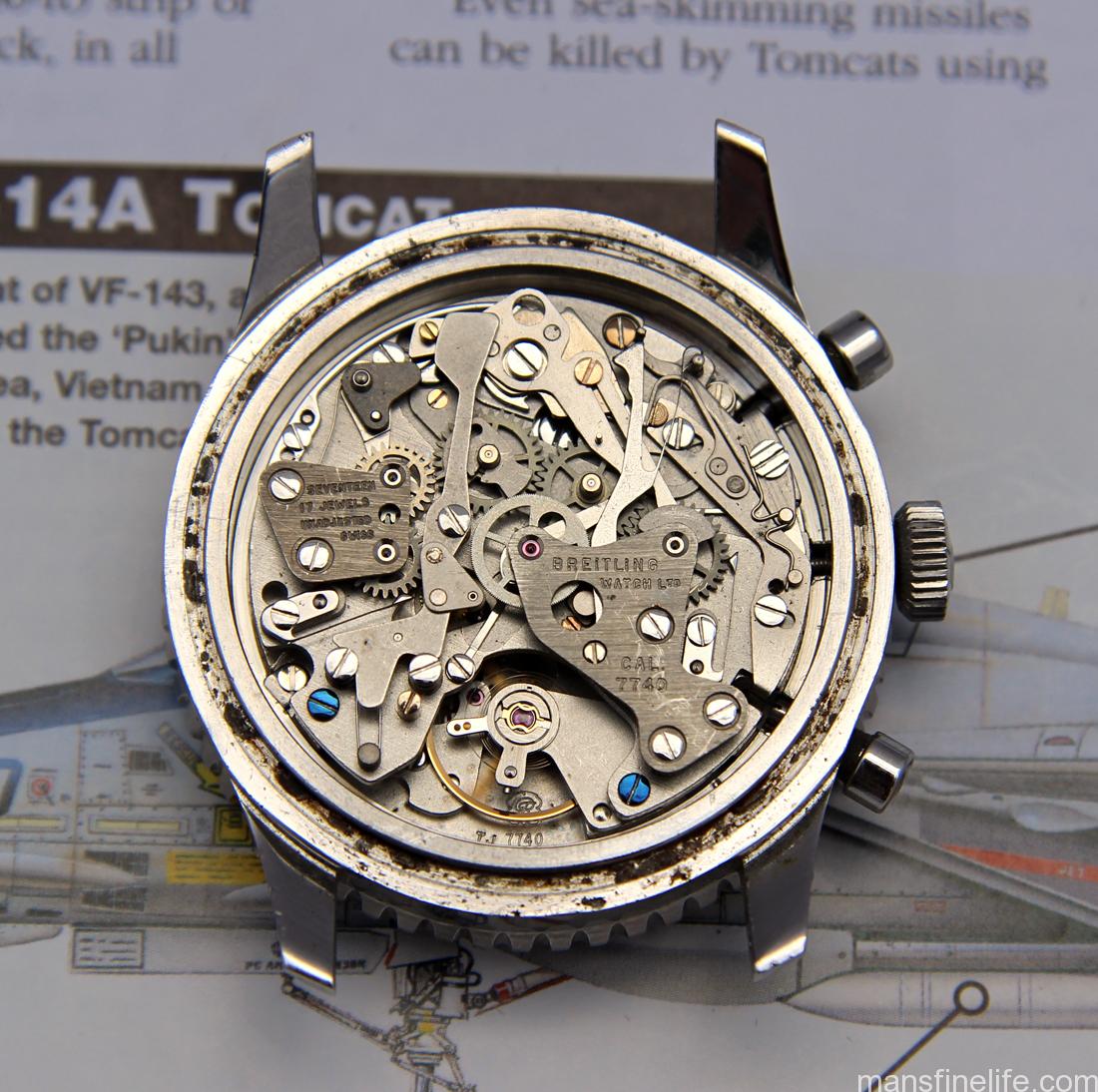 The manual wind 7740 is an odd duck in that it is essentially a Heuer/Breitling/Hamilton Chronomatic cal 11/12 but without the autowind mechanism (not sure how these wound up being branded "Valjoux 7740" but I guess that is a story for another day). Also unusual is the placement of the constant seconds sub-register hand at "6" while the hour counter is at "9" and the minute counter at "3," as well as a small red date placed between "4" and "5," another first for a Navitimer. My surmise is that the 7740 was tapped to be one of the replacements for the venerable Venus 178 in Breitling's manual 3-register chronographs for some or other reason, along with the non-date Valjoux 7736, as you see these calibers start to appear with corresponding revised model references in the early 70s.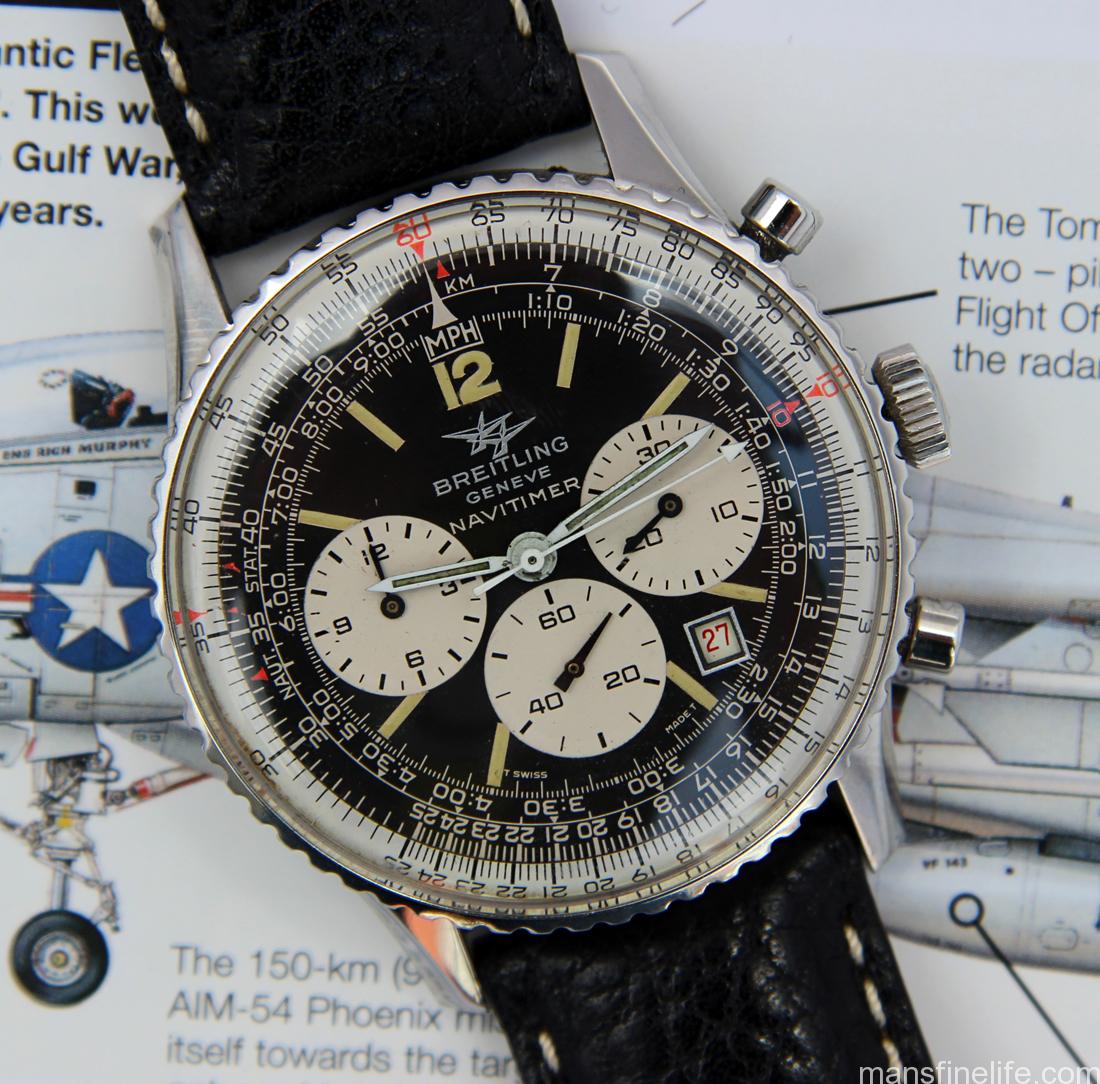 All that technical talk aside, this mid-1970s Navi features gorgeously patinated Tritium luminous figures on its "Big Eye" Twin Jet logo dial, colorful red slide rule accents and an oversized 41mm all-steel case in excellent condition. That gives this beautiful vintage watch great presence and panache, as well as a being a model you're not likely to see on someone else's wrist. It's just the kind of interesting, low production piece that gets the attention of fellow watch collectors in general and vintage Breitling collectors in specific. Just back from a full overhaul, this is a functional tool watch for timing fast feats on land or air and from a vintage marque I actually think is underrated considering the prices being fetched by more obscure brands. So take a good look and see of you don't want to add this classic reverse panda chrono to your collection. With this beautiful and uncommon Breitling Navitimer on your wrist, the sky's the limit!