Hamilton back on form for Mercedes with dominant victory at Spa, Rosberg 2nd best; Grosjean surprises with fantastic P3 for Lotus
The Belgian Grand Prix at Spa-Fracorchamps, the first race in anger after the long summer break at a legendary circuit renowned for drama and danger, did not disappoint. While Mercedes' Lewis Hamilton returned to form and stamped his authority on the race from pole to the checkered flag, all behind him was chaos. His teammate and closest rival, Nico Rosberg, had a poor start under the new "no clutch coaching" rules and was swamped immediately by the onrushing Williams of Valtteri Bottas, Sergio Perez's Force India and Daniel Ricciardo's Red Bull. While Rosberg would fight back to come home 2nd his chances of catching Hamilton were essentially doomed with that sluggish start. And now 28 points adrift, so might Nico's chances of breaking Lewis' stranglehold on the Drivers' Championship.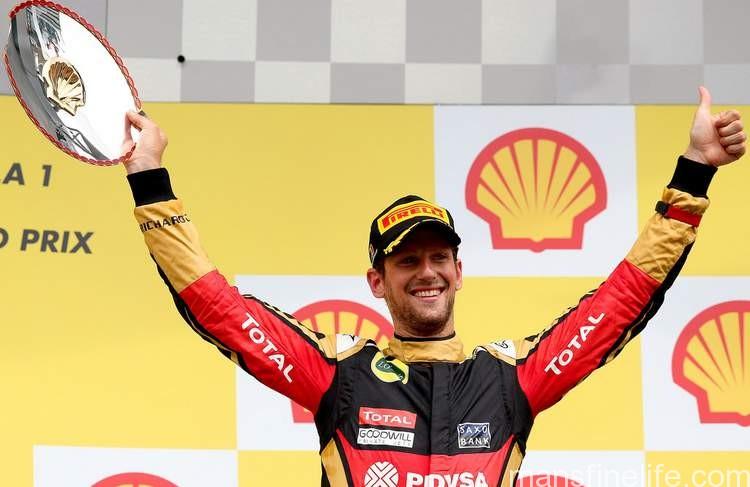 Aside from Hamilton's renewed dominance, the other big story of the Belgian GP was Lotus' Romain Grosjean. The mercurial Frenchman started from P9 after a a 5-spot grid penalty for an engine change on Friday. But Grosjean was undeterred and carved his way through the field, his improved Lotus chassis showing a fine balance of power and stability that suited the always tricky-fast Spa circuit. With the help of a good pit stop he emerged in 7th place on Lap 10. He passed Daniel Ricciardo's Red Bull on Lap 18 for P4 and then Perez on Lap 20 to take P3. That seemed to convince Grosjean that was exactly where he belonged. By the end of the race and after another round of pit stops he was in hot pursuit of Ferrari's Sebastian Vettel for that last step on the podium with the laps  — and Vettel's old tires on a one-stop strategy  — running out. And as fate would have it, on the penultimate lap Vettel's right rear tire blew directly after the two cars tore up Eau Rouge nose to tail. Vettel suffered the ignominy of limping home with nearly the entire field passing him while an emotional Grosjean raced home for a much needed podium for beleaguered Lotus.
Red Bull's Daniil Kvyat, who finished 2nd in the last Grand Prix in Hungary, had another outstanding drive on Sunday. Continue reading →