This may be akin to Columbus discovering America and this information is likely duplicated in the pricey but hyper focused Ploprof book by John Wallis of Ploprof.com. But I believe there is enough confusion and misinformation in the collector community about what is period original to warrant this post and make it available to all…
So when one searches for "Ploprof dials" one gets directed to the same litany of 3 accepted variations:
The Type I:
The Type II:
And the Type III (with full depth rating, usually Luminova replacement):
However there is most certainly at least one more variation from the period of original Ploprof production and I believe it has been conflated with the Type III (I have been guilty of this myself in the past). Here is a dial that most probably predates the currently accepted "Type III" (should we call it the Type 2.5 or…?) from a watch I once owned many moons ago: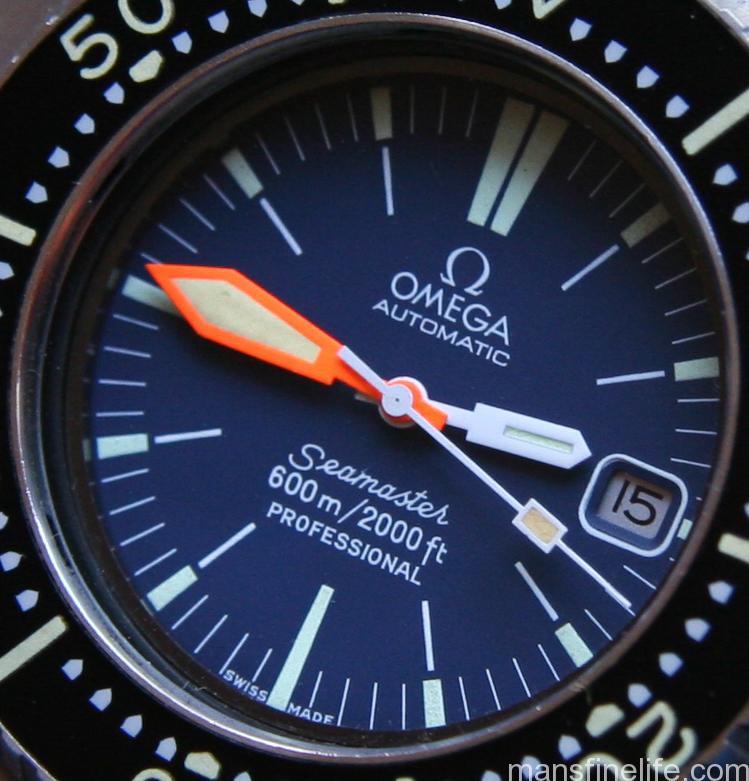 As you can see clearly the luminous material is not shiny or puffy like the Luminova of the Type III but still granular like the earlier dials (Tritium? Who knows — Omega never marked the Ploprof with T for Tritium markings so its likely a proprietary blend for their super divers but probably at least somewhat radioactive).
Also the fonts of the dial are clearly different than what is currently called the Type III:
You can see how much more clean and elegant the printing is (much less serif), which to me strongly indicates earlier production than the replacement dials for discontinued models. In fact, it strongly indicates the Luminova replacement dials were based on this last version of original Ploprof dial iteration.
Now you may ask where this dial fits in for such a "short-lived" watch as the original Ploprof if we already have 2 confirmed period original versions from the early 70s — the Type I with "600"-only sandwiched between "Seamaster" and "Professional" and the Type II with "600"-only below the "Professional" and "Seamaster". Continue reading →