We here at Man's Fine Life are deeply saddened by the untimely passing of Rock and Roll Hall of Famer Tom Petty at the age of 66 after a cardiac arrest at his LA home on October 2. The Rolling Stone obituary is here.
Tom Petty was one of the best of the straight-ahead American rock 'n rollers to come out of the 1970s, arguably forming a triumvirate with Bruce Springsteen and Bob Seger that spearheaded a rebirth of singer-songwriter rock with a gritty edge characterized by narrative lyrics about the common man and impeccably crafted tunes played by top notch bands. It's easy to forget just what that meant at a time when it looked like conventional blues-based rock was on the wane due to the onslaught of Disco, Heavy Metal, Wus Rock (Firefall, Dan Fogelberg, Bread, et al) and Punk. But like Springsteen and the E Street Band and Seger and the Silver Bullet Band, Tom Petty and the Heartbreakers recaptured traditional fans of rock and made legions of new ones with whole albums full of catchy singles suffused with the passion of the true believer in the redemptive power of Rock.
Petty and the Heartbreakers started off with a bang way back in 1976 when they had Top 40 hit with the sinuously assertive "Breakdown" and a very influential non-hit with the Byrds-inflected "American Girl" on their eponymous debut album (legend has it that people were calling up Roger McGuinn to see if it was his new single). With Petty's oddly effecting trademark nasal delivery and 12-string Rickenbacker, Mike Campbell's stinging lead guitar, Benmont Tench's pivotal swirling organ adding uncommon depth and the rock solid rhythm section of the late Howie Epstein on bass and Stan Lynch on drums, the original lineup seemed to emerge as a finely tuned outfit from day one and never took their foot off the gas for the next few years. Their consistently excellent efforts culminated in one of the decade's best albums, Damn the Torpedoes, in 1979. With such all-time classic as "Refugee," "Don't Do Me Like That," "Here Comes My Girl" and "Breakdown," Torpedoes was an artistic and commercial smash, going 3-times platinum with over three million in sales.
The band entered the 80s with two more fine releases — Hard Promises (1981) and Long After Dark (1982)– that, while not as successful as Torpedoes, still solidified their rep as major hit makers and one of the most important acts around. Then came Southern Accents in 1983. A beautiful album with a very troubled recording process — Petty broke his hand badly punching a wall in frustration during the mix of the lead single "Rebels" — Southern Accents was originally conceived as something of a concept album by way of an exploration Petty's "red neck" Florida roots. Other than a general thematic similarity the songs on Accents do not quite add up to a concept album, perhaps because it was trimmed down from a double LP. But it is beautifully produced, significant for its lyrical ambitions and ultimately lovely and artistically satisfying. It hit platinum and so was also successful commercially. But Petty considered it a noble failure and for him the album never quite lived up to the magnum opus that he had in his head when he conceived it.
Southern Accents and the strains of making it marked a true turning point and after that Petty and the band changed subtly but significantly, as if the reach for something grander and more profound had led instead to a sort of artistic burnout. After Petty's rehab and recuperation from his self-inflicted wound, as well as drug issues which would continue to plague him in the years to come, the music became much simpler and more stripped down if no less radio friendly. On the full band's Let Me UP (I've Had Enough) (1987) and Into the Great Wide Open (1991), as well as Petty's smash solo album Full Moon Fever (1989), the narratives became more detached, the characters observed from a distance for the most part rather than from within their skins as had been the case on the band's earlier material. The songs seem more programmatic, more LA and less Gainesville, and frankly, from an artistic standpoint, less interesting. There's a less nuanced, less bluesy feel overall that sacrificed some complexity for a more universal "rock" sound, which ironically hasn't aged as well as the earlier hits. If it marked a return to the basic pleasures of the straight-ahead 3-minute single the updated style clearly seemed to abandon much of the passionate involvement of the earlier 1970s music.
His work with the enjoyably light supergroup The Traveling Wilburys, where he teamed up with other legends like Bob Dylan, Roy Orbison, George Harrison and ELO mastermind and super producer Jeff Lynne, to create one of the surprise hit albums of the late 1980s seemed to confirm that Petty was done taking things too seriously and suffering for his art. From here on out it would be all rock, no angst, jamming with friends, playing the hits live and just generally enjoying being one of the world's most successful rock musicians. Petty evolved into a wryly funny wise old hand with hooded eyes and his trademark deadpan drawl, almost a different person from the strangely sharp featured, almost androgynous angry young rocker of the early days.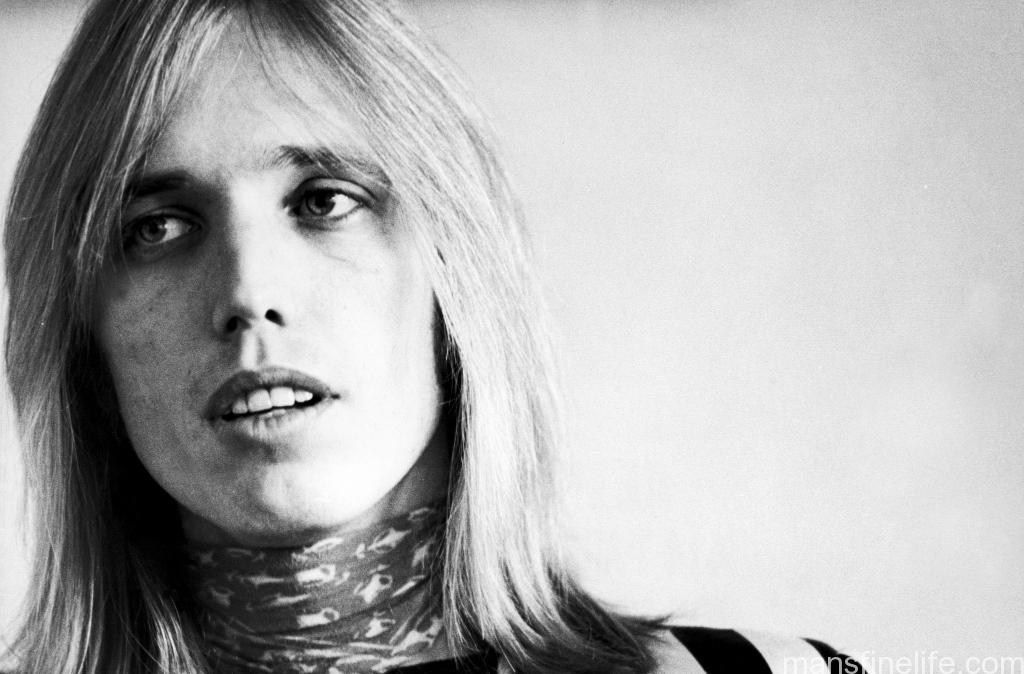 And who could blame him for that transition from hot blooded rebelliousness to satisfied professionalism? Taken in its entirety the music is still good and highly enjoyable in the later 80s and 90s. But that earlier stuff is where the magic still shines and resonates in a timeless way. Those first 9 years were a remarkable run and stand up with the creative output of pretty much any Rock artist of any era over that kind of sustained period of time. Of course there are probably fans who fall into the other camp and prefer the later, lighter stuff. But for me I'll take the music up to and including Southern Accents as peak Petty. It's the music I grew up with and the music I still reach for and play with pleasure.
Personal preferences aside, one thing's for sure — Tom Petty was a great rocker and well deserving of his Hall of Fame status. He was a music giant who will be sorely missed and the world is poorer for his passing. But the gift of his music lives on as one of the real high water marks in Rock & Roll because Petty was one of the genuine originals in a genre where that's about as rare as hen's teeth. Godspeed, Tom, and thanks for the terrific tunes.