Over the last few years I've found it interesting that while men's hats (hats – not ballcaps) have made a bit of a comeback, there are still very few people who make or wear really exceptional ones. There are a ton of cheap, stingy brimmed fedoras and trilby's out there, but none of them are really any good. Most are made in the spirit of the fashion world, ie- disposable 10 minutes from now, and cost way too  much for what they are. This is in pretty stark contrast to men's suits, where there are now many really good tailors making some pretty fantastic clothes. But hats, alas, remain a comparative wasteland. But in the midst of the tumbleweeds, one man in New York State is making really exceptional custom made hats on a daily basis. That man is
Gary White
.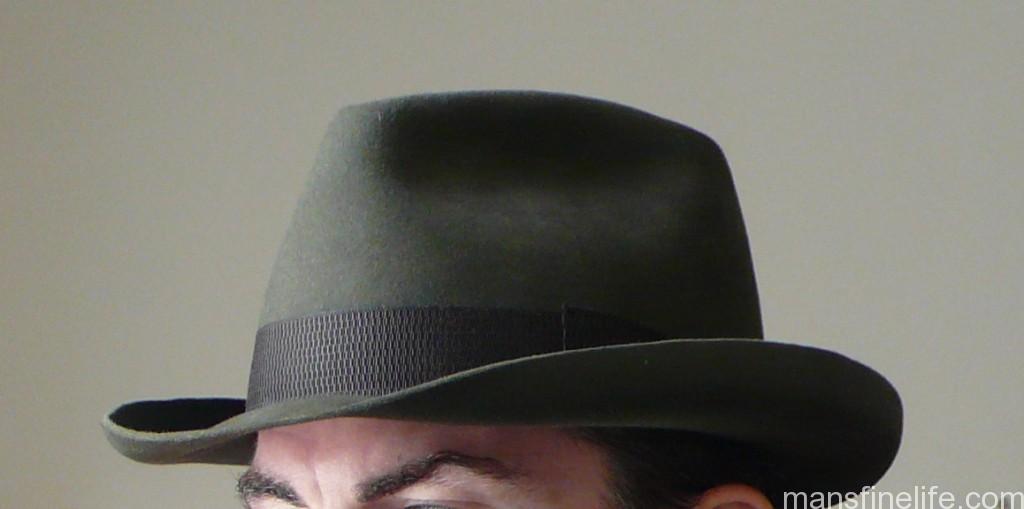 Above: Hat by Gary White in "dark moss" beaver felt with 3 point diamond crown with a Homburg roll on the brim. Side view.
Mr. White runs "The Custom Hatter" from a small studio in Buffalo, NY. His shop is packed with tools of his trade that reach back 100 years or more. He has sought out and acquired vintage and antique wooden forms and machinery that allow him to create any authentic hat shape or style that you could dream up or find. I appreciate his work for two reasons. The first is his adherence to tradition and not falling into line with easy fads. The second is the craftsmanship and quality of the hats themselves. They're made from very high quality felts pressed from one or more furs. The hat making process itself is carried out by Mr. White to the customers specific desires, although he offers guidance and advice if wanted.  Using a rare old machine he blocks (shapes) the hat before going on to finish the crown shape with the correct form to match the customers desires, selected from a huge collection that Mr. White has acquired over the years. The final steps involve shaping and finishing the brim before hand sewing in the lining and putting on the ribbon. Basically Mr. White is providing the equivalent of Savile Row tailoring skills for the hat making industry. You can see an overview of his hat making process here.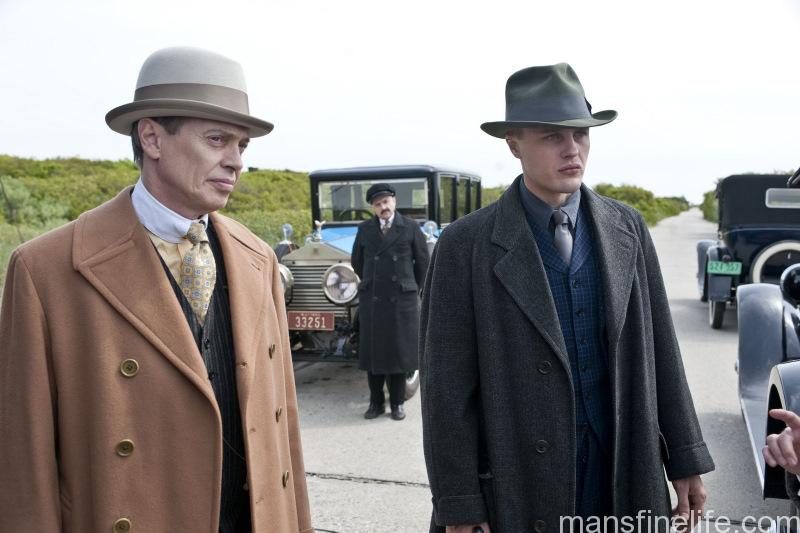 "Nucky" & "Jimmy" wearing hats by Gary White.