My second offering in September is nevertheless a premier watch — a classic early 1960s Universal Geneve Polerouter Date with stunning black gilt-gloss dial and trademark Speedmaster-style twisted lug case (both watches shared the same case maker back in the day). Said to be designed by the great Gerald Genta himself in his early days — the legend behind such later icons as the Royal Oak and the Nautilus — these early Polerouters are getting harder to find in good condition and more & more desirable overall.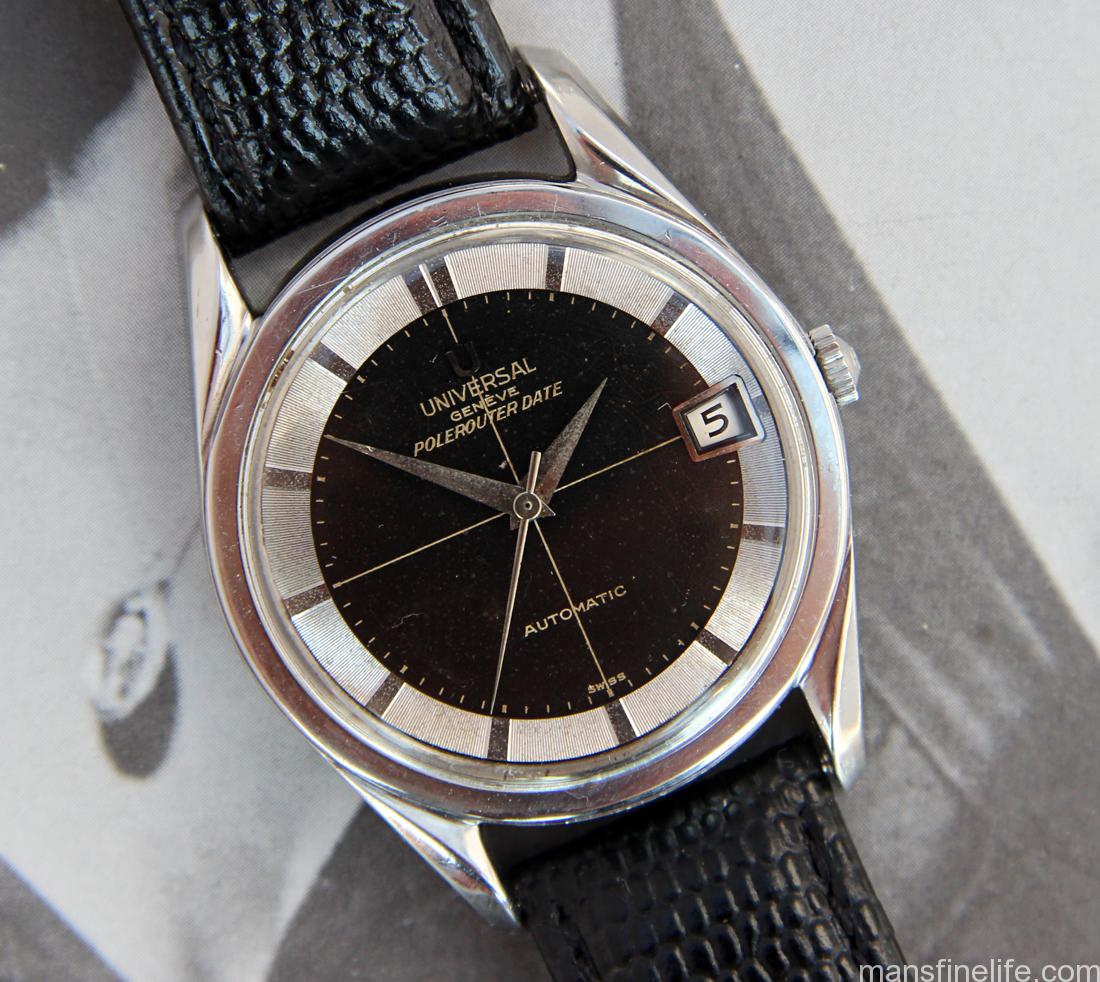 And with good reason. The Polerouter was made tough with a high quality steel screw back case for water resistance and gained its name keeping good time for Scandinavian pilots flying over the highly magnetic North Pole shortcut in the 1950s. The Polerouter was also made innovative, as Universal quickly came up with a revolutionary micro-rotor system of automatic winding, their own proprietary Microtor, to reduce the thickness of the movement and therefore the watch. This winding system was so clever and ahead of its time that Patek Philippe revisited it in the modern era to legendary — and legendarily expensive! — effect.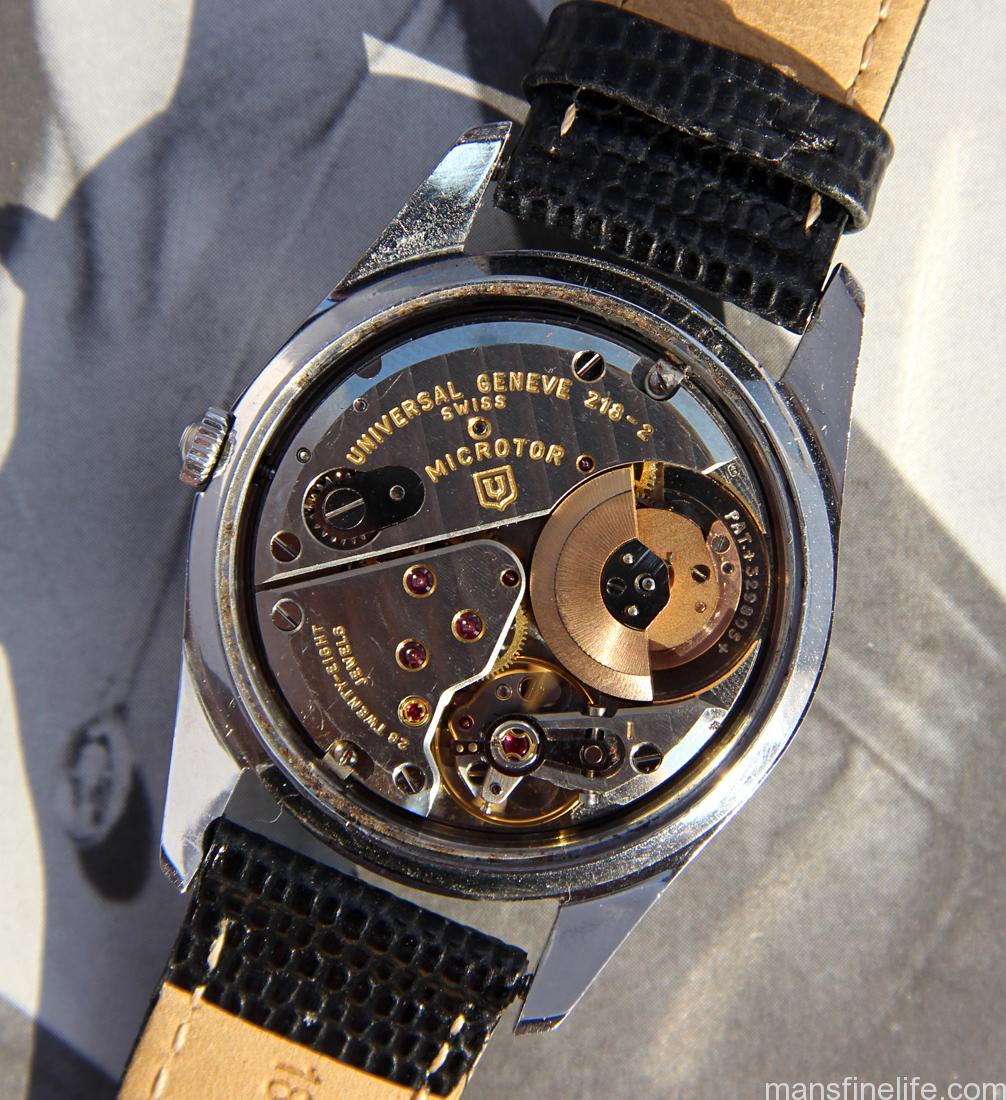 Most of all the Polerouter was made super stylish courtesy of Mr. Genta. With its two-part dial composed of gorgeous black gilt-gloss crosshair interior and machined textured calibrated silver outer track, this Polerouter Date is nothing short of a stunner. Most of these dials have deteriorated badly and while this one does show a little of its age it's still in really fine condition with crisp printing and wonderfully warm vintage charm. Equally well-matched with a suit and tie, an Oxford or a faded T this classic Polerouter is a fine companion for any occasion. But hurry — just as time waits for no one this legendary vintage icon is priced to fly away quickly!