I promised more watch goodies for August and here's another honey: a late 1940s Longines Special in all-steel "Sei Tacche" case. "Sei Tacche" is an Italian term that refers to the 6 notches for opening the screwed back just as "Tre Tacche"refers to water resistant Longines cases with only 3 notches. Both are highly coveted case styles for Longines watches.
Better yet though, in my opinion, is the drop dead gorgeous gloss black military style dial with wonderfully patinated Radium numerals, minute track and nicely delineated engine turned subsidiary seconds at "6." Though I know of no military pedigree it is easy to imagine this dial was designed with sale to the armed forces in mind or at least certainly with the memory of Longines' excellent WWII-era watches still echoing just a few short years later.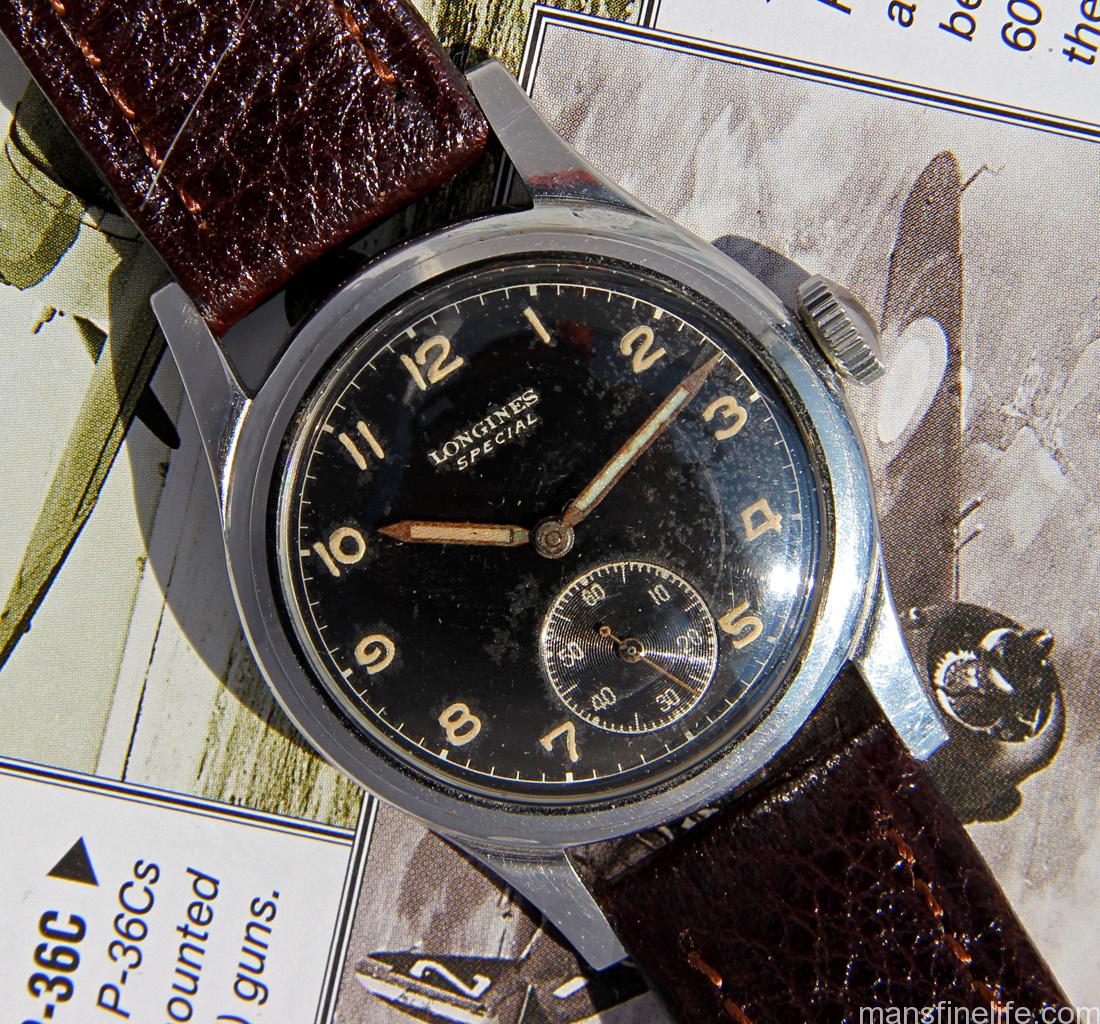 For in fact, I've already had written confirmation from Longines that this watch dates from 1948 and was originally sold in Sweden. It also features one of the great movements of that immediate post-War ear, the estimable in-house caliber 27M, no doubt a direct evolution of Longines' vaunted 12L series.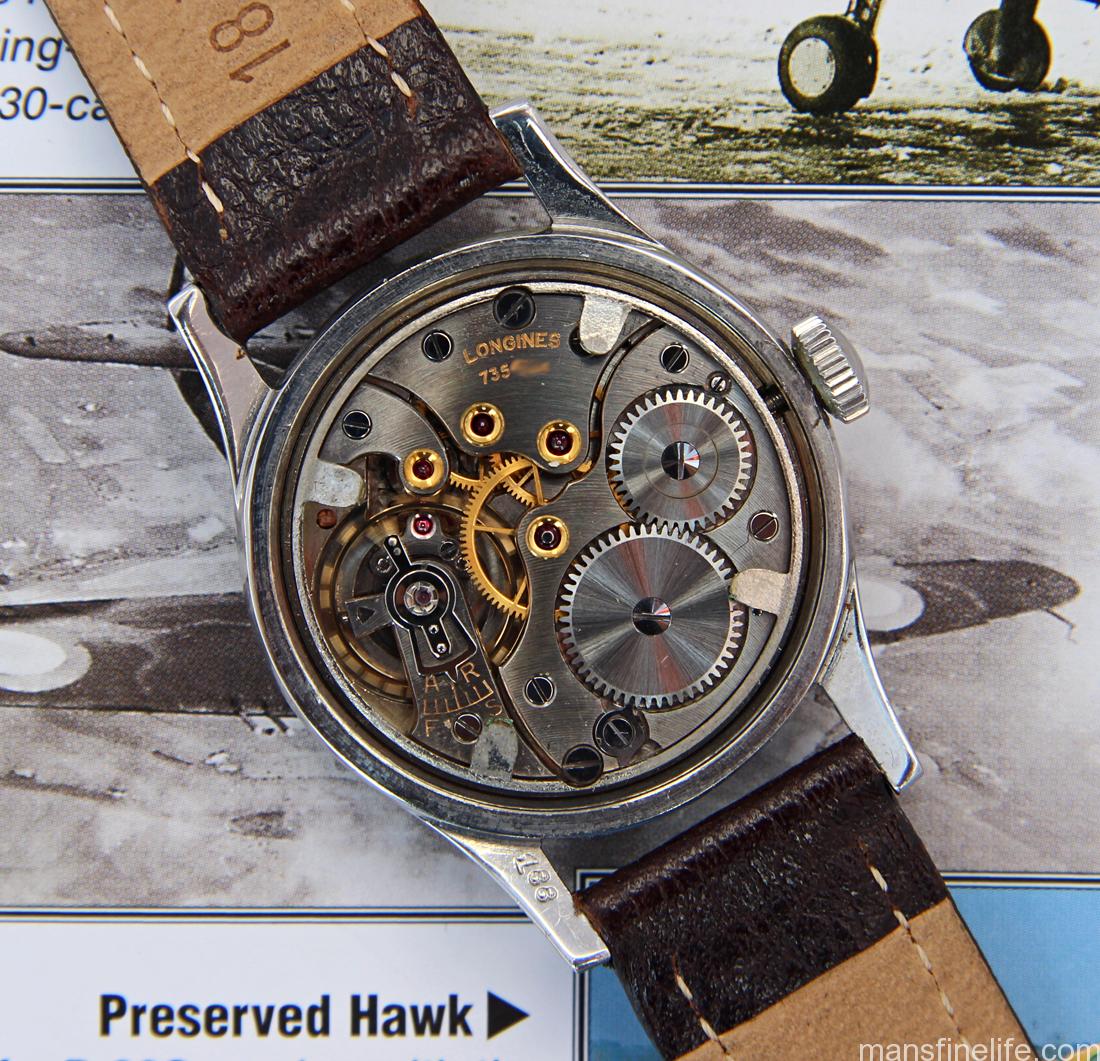 Though not a big watch at around 33.5mm this Special is just that — true to its military forebears and an absolutely beautiful statement on the wrist with a primo engine under the hood. It's got all the makings of a prime collectible. And one you can actually wear on a daily basis.