Hamilton & Vettel collide on opening lap but Hamilton still earns 4th World Title with P9 finish; Verstappen class of the field to win Mexican GP going away
With Sebastian Vettel stubbornly clinging to a mathematical improbability to keep his championship hopes on life support and Lewis Hamilton vowing to win the Mexican GP outright and seal his fourth career Drivers' title something had to give on Sunday. Sure enough, both supremely talented drivers refused to compromise their hard-charging styles when the lights went out at Autódromo Hermanos Rodríguez. Starting from pole, Ferrari's lead man faced an instant challenge from Red Bull's upstart wunderkind Max Verstappen, who Vettel had just pipped in qualifying, as they streaked down the long front straight heading into Turn 1. Not content to play it conservatively and bide his time for the simple fifth-place or higher finish that would guarantee his championship no matter where Vettel finished, Hamilton shoved the nose of his Mercedes right in amongst the front two runners. The somewhat predictable result was 3-into-2 won't go — when Verstappen made a power move to ward off Vettel's Prancing Horse, damaging the German's front wing as a result, Hamilton thought he saw an overtaking opportunity. But instead Vettel bounced back to the outside and sliced down Hamilton's rear right tire with the now razor sharp remains of his wing endplate. In an instant the top two contenders had compromised their race and had to make first-lap pit stops. Hamilton's fate was more severe, perhaps a just reward for tempting the racing gods with his ambitious hubris, as the Englishman had to limp his Merc around the length of the circuit at low speed with his deflated tire. After emergency service for both combatants Vettel rejoined in P18 and Hamilton dead last in P20.
It also seemed the injuries to Hamilton's car were more severe than Vettel's simple wing change, perhaps due to damage to the Mercedes' floor, as the former had a lot more trouble picking off back markers and making his way through the field than the Ferrari. While the situation must have seemed desperate to Lewis, who even asked at one point whether Vettel had hit him deliberately (which could be forgiven after Baku), it soon became clear that the biggest possible threat to Hamilton's desire to wrap up the Championship in Mexico was the reliability of Verstppen's power unit at the front of the field. Red Bull had to be quite nervous as they saw first Verstappen's teammate Daniel Ricciardo's brand new Renault engine (which necessitated a penalty that saw the Aussie start from the back of the grid) suffer turbo failure on just Lap 5. Then other Renault-powered runners Nico Hulkenberg and Toro Rosso's new man Brendon Hartley also suffer terminal issues (Hulkenberg's Renault teammate also retired but this was due to steering issues). If Verstappen's engine also failed late in the race, Hamilton's Mercedes wingman Valtteri Bottas would inherit the lead but more significantly Vettel's Ferrari stablemate Kimi Raikkonen would be elevated to P2. That would certainly lead to the Iceman being given team orders to let Vettel through and provide the German contender the desperately needed position to keep his championship hunt alive for the next race in Brazil.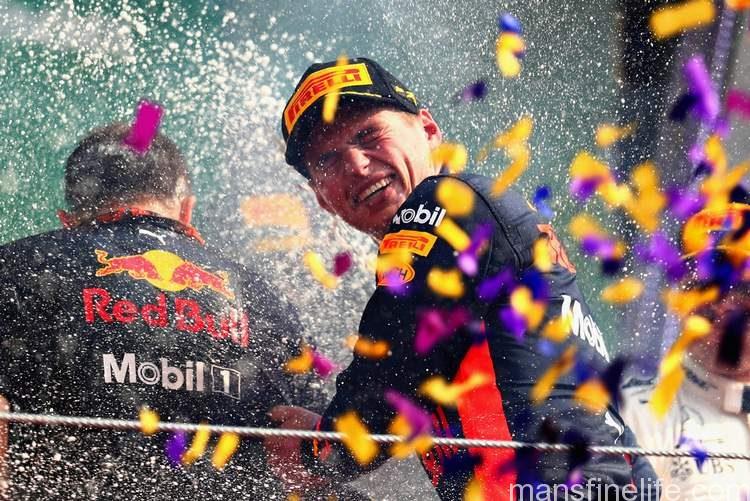 It didn't happen. Verstappen's lead over Bottas was so commanding that he was able to minimize the stresses on his Renault power plant and make it to the checkered flag unchallenged and without drama. In the end, the superlative Dutchman won the race by nearly 20 seconds. Bottas held his second for the honor of Constructors' Champion Mercedes and Raikkonen salvaged third on a day that seemed to encapsulate the squandered promise of 2017 for the fabled Scuderia from Maranello. Vettel roared back for a valiant P4 but it wasn't enough to prevent seeing his title hopes extinguished. Hamilton finished P9 and joined Vettel in the ultra-exclusive 4-time World Champions club alongside the great Alain Prost. Only Michael Schumacher with 7 and Juan Manual Fangio with 5 have more championships than Hamilton now. If it wasn't quite the way he pictured himself taking the title in the end that will be a pure footnote. Hamilton did what he set out to do at the beginning of the season following his disappointment over coming second best to his now retired teammate Nico Rosberg last year. He has now won his fourth crown and has clearly marked himself as one of the top drivers of this or any other generation. Simply put, Lewis Hamilton is a Hall of Fame Formula 1 driver.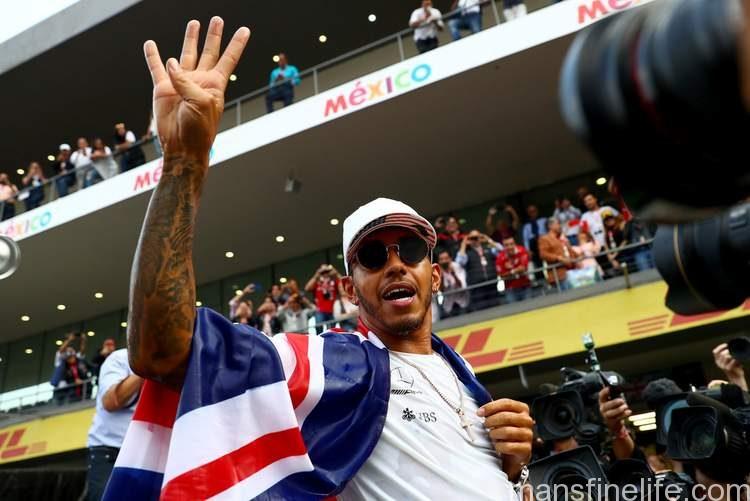 The rest of the field was pleasantly shuffled due to so many retirements (5 DNFs in all): Force India had another fantastic day, their best of the season in fact, that saw their talented young Frenchman Esteban Ocon come home an impressive P5 and local hero Sergio Perez take P7 in front of his adoring countrymen in the grandstands. That secured fourth in the Constructors' points for the little team from Silverstone, a massive — and massively lucrative — achievement for this low budget team. Lance Stroll was back in the points for Williams, driving a smart and well-composed race to finish P6. That it came on his 19th birthday must have been all the sweeter. Kevin Magnussen also excelled for Haas at a track where the team really struggled because of the high altitude. Magnussen was able to bring his chassis home in the points in P8. And Fernando Alonso grabbed the last points-paying position for McLaren in P10, although the Woking-based team had to be a bit concerned by all of Renault's unreliability in this race, as they are jumping to that engine manufacturer next year while ditching the increasingly steady Honda.
Top 10 finishers of the Mexican GP:
POS
DRIVER
CAR
LAPS
TIME/RETIRED
PTS
1
33
RED BULL RACING TAG HEUER
71
1:36:26.552
25
2
77
MERCEDES
71
+19.678

s

18
3
7
FERRARI
71
+54.007

s

15
4
5
FERRARI
71
+70.078

s

12
5
31
FORCE INDIA MERCEDES
70
+1

lap

10
6
18
WILLIAMS MERCEDES
70
+1

lap

8
7
11
FORCE INDIA MERCEDES
70
+1

lap

6
8
20
HAAS FERRARI
70
+1

lap

4
9
44
MERCEDES
70
+1

lap

2
10
14
MCLAREN HONDA
70
+1

lap

1
Complete race results available via Formula1.com.
The next race is in but two weeks time — the Brazilian Grand Prix at Interlagos, the penultimate contest on the 2017 F1 calendar. The big prizes may have already been awarded but with only two races left before the long, cold winter break best to tide yourself over with some more great Formula1 memories to carry you through those long, dark nights ahead. Hope to see you then!