As we leave summer behind and head into fall it's a great time to break out vintage dress watches that can compliment the more sophisticated styles that autumn entails. And it doesn't get much classier than this beautiful early 1950's Omega Seamaster in classic "Beefy Lug" case. This lovely reference 2576 features a handsome original waffle dial with Breguet numerals at "12," "3" and "9" that has aged to a very attractive ivory hue. Check out the wonderful patina on the original radium lume.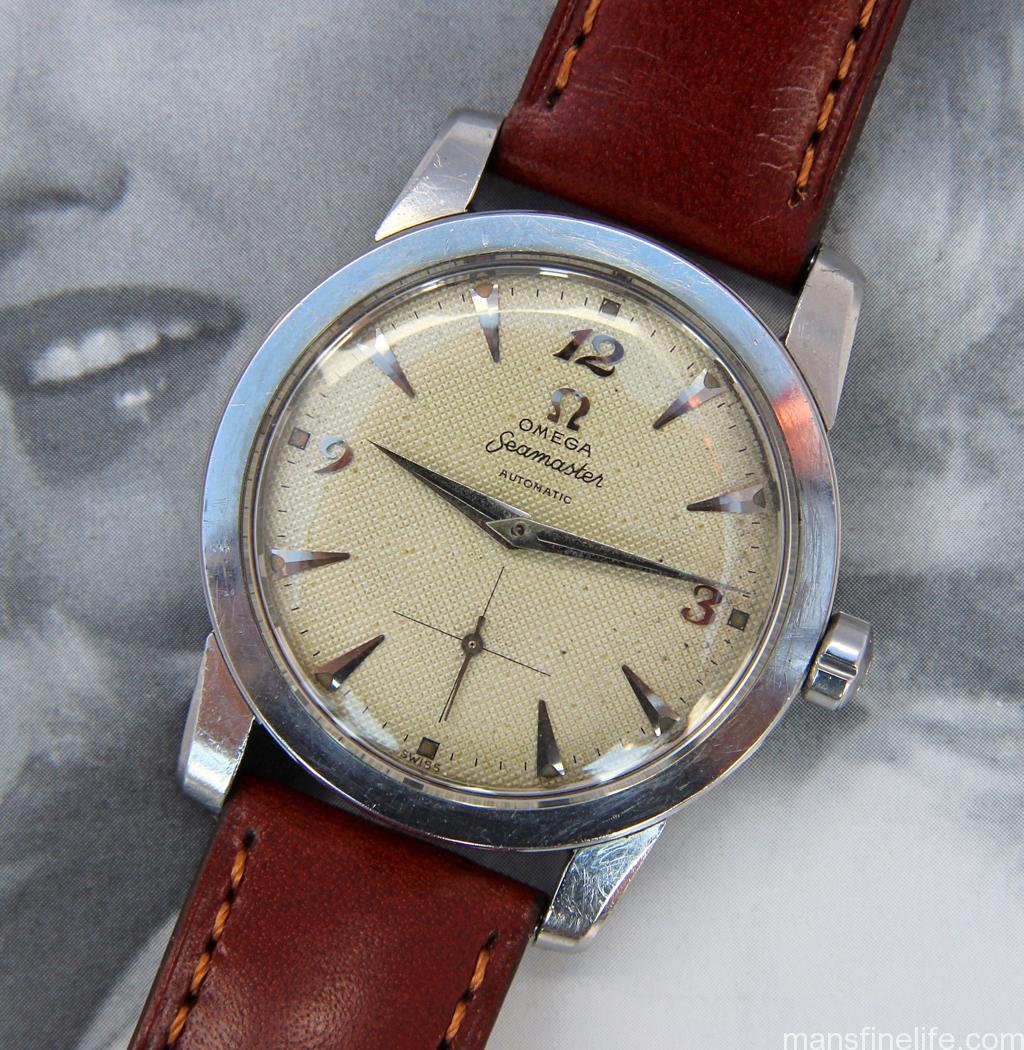 Also special, this Seamster's all-steel water resistant 3-piece case doesn't appear to have ever been polished. It's rather special to see those handsomely chamfered fat lugs as the manufacturer intended them to be. Under the hood you'll find Omega's robust in-house bumper automatic caliber 344 movement, which hammers pleasantly when you move your wrist.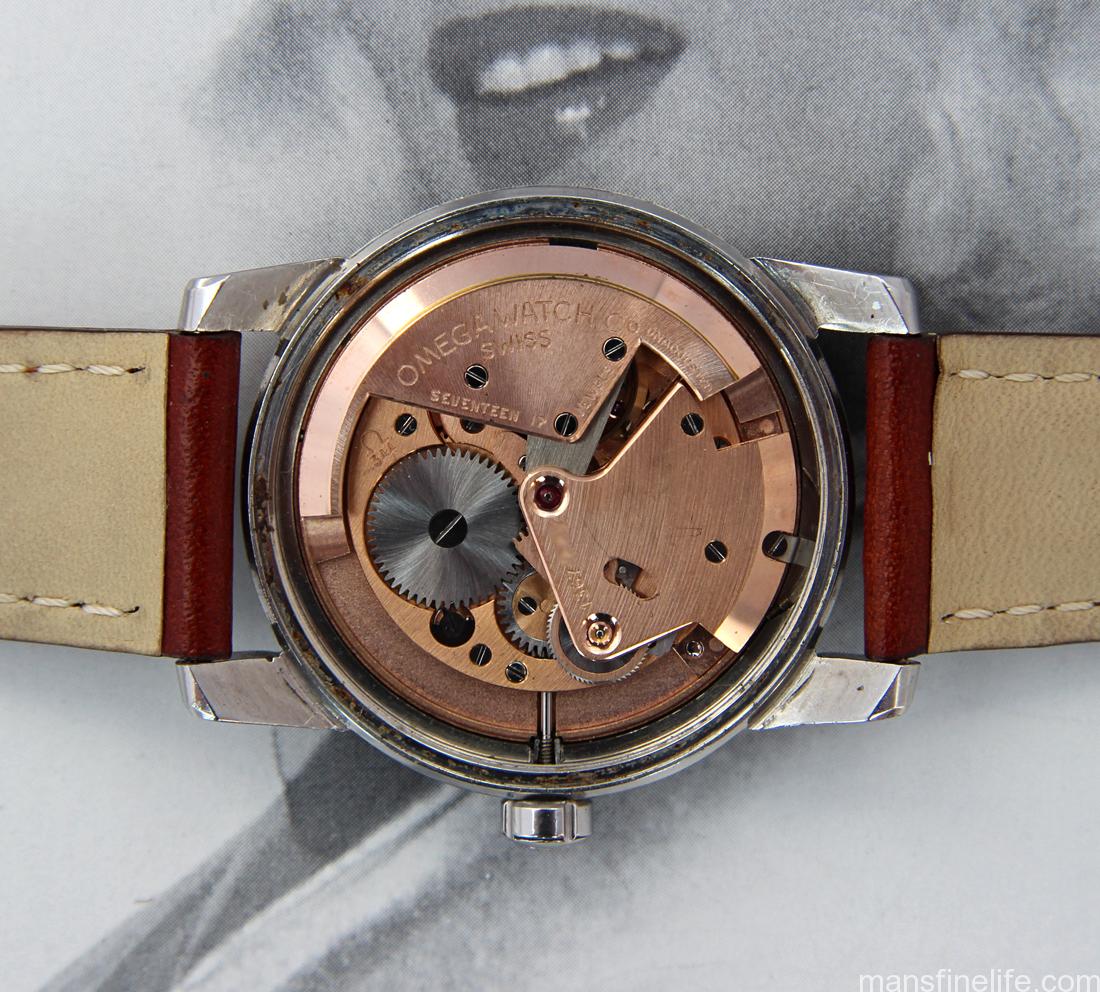 It all adds up to the complete vintage package: nicely proportioned, a super stylish layout and original, untampered-with condition. On the wrist this mega-charming classic mid-century Seamaster has unmistakable and timeless appeal. Whether you're diving into a leaf pile or layering up with sweater and jacket for a night on the town this classy Omega will have you looking and feeling good.