1966's Harper is not only one of the great Paul Newman's best and most enjoyable films. It's also by this late date a bit of an under looked classic with a remarkable creative pedigree. Based on the great Ross MacDonald's first Lew Archer novel, The Moving Target, and capturing the bubbling striking and strangeness of burgeoning, fast moving California in the post war era, Harper is an excellent crime thriller with a first-rate cast. Not only is there the always terrific Newman as the title character at his most wry, nimble and reluctantly heroic.  The film is also packed with other standout actors like the screen legends Lauren Bacall, Shelly Winters, Julie Harris, Janet Leigh and Robert Wagner. Great character actors also play their parts notably the always indelible Strother Martin, Robert Webber and Harold Gould. The movie was also legendary screenwriter William Goldman's big breakthrough, establishing him as a major Hollywood writer and adaptor of work and essentially launching his long successful career in the movies. It was capably directed by Jack Smight with a nice light touch, who also went on a pretty good run later in the 60s and 70s helming films like No Way to Treat a Lady (from a novel by Goldman), The Illustrated Man, Airport 1975 and Midway. Finally Harper was shot by the great Conrad Hall and the film has a terrifically bright and colorful California feel even though it is essentially a noir in content.
Without giving too much away, down on his luck private investigator Lew Harper is hired by an old friend, an ex- Assistant DA and now private attorney Alfred Graves (Arthur Hill) to investigate the disappearance of his client, millionaire grower and developer, Ralph Sampson. The unlikeable Sampson has disappeared en route to LA while flying back from Vegas and his wife, the beautiful but ice cold and disabled Elaine Sampson (Bacall) wants to find out what happened if only to catch him stepping out on her. Harper also meets Sampson's daughter from another marriage, Miranda (played by a very kittenish Pamela Tiffin) and her boyfriend and Sampson's private pilot, Alan Taggert (Wagner), who also happens to be the last person to see Sampson before he went missing at the LA airport after ordering a limo. By searching Sampson's private bungalow Harper finds a picture of faded starlet Fay Estabrook (Winters), whom he tracks down and finds to be overweight and alcoholic. Harper gets her drunk to pump her for info and from Fay's web of strange connections he's led to even more unseemly characters such as the nightclub singer and junkie Betty Fraley (Harris), Fay's vicious husband Troy (Webber) and the bogus holy man Claude (the one-of-a-kind Martin). Deeper crimes are uncovered including kidnapping, human trafficking and even murder and no one is entirely what they seem.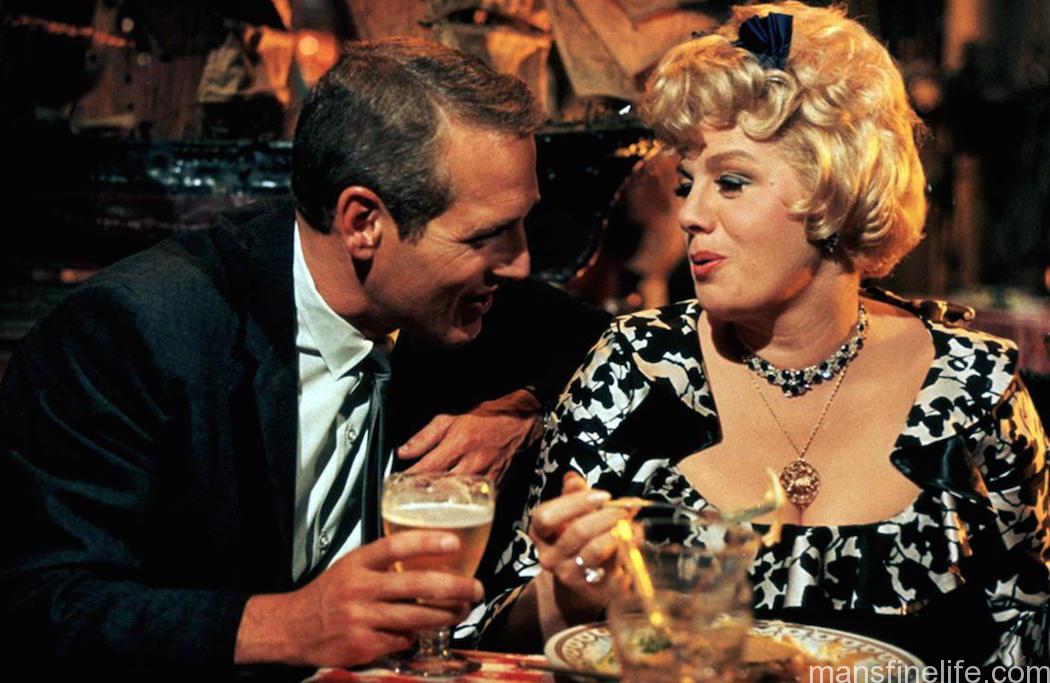 If that all sounds complicated it is. True to the Ross MacDonald style there are a lot of characters to keep track of and a lot of plot twists to follow and throw the audience off balance. Harper uses his wits more than his fists to move the case forward, though he is more than capable in either hand-to-hand combat or with a gun. He's a step above the local police and he doesn't mind letting them know it to their face. He takes more than a few beatings and serious risks to his life but, like all great detectives, is compelled to stay on the case and see it through no matter were it may lead. As personified by Paul Newman, Harper is never grim but always wise-cracking, quick witted, effortlessly masculine with a appropriately sardonic take on his gray-shaded word and the people in it. It's one of Newman's subtly great performances in that it comes across so effortlessly, as though Harper were just a second skin he was slipping on, and ranks right up there with Cool Hand Luke, Butch Cassidy and the Sundance Kid (another Goldman screenplay) and The Sting for moving Newman away from the "angry young man" stereotype of his earlier career — a sort of alternative Brando — and into the persona of the affably cynical, world wise, wise-cracking and sometimes reluctant hero that served him and us as theater-goers so well. The direction is crisp and manages to fit in all its twists and turns in a highly enjoyable and never draggy 2 hours. And of course the brilliant screenplay does justice to MacDonald's original novel even elevating the humor somewhat to keep the dialogue fast and clever, rife with sharp ripostes and cutting lines. It's tough and violent enough without being exploitative and it's one of those movies where everything just seems to hum along like a well-oiled machine with just enough oddness and ingenuity to prevent it from being an exercise in formula or slickness. In short, if you're a Paul Newman fan and crime thriller fan and you haven't  seen Harper yet what are you waiting for? It's a mid-60s knockout and you are going to love it.
Just a couple of quick asides: Legend has it that the character was changed from the original Archer to Harper because Newman liked H names and thought they were lucky (see Hud, Hombre, The Hustler, etc). Other sources say that because the producers only has the rights to
The Moving Target
and no other MacDonald works at that time they didn't want to use Archer. In fact another Harper/Archer movie was made nearly 10 years later with Newman reprising his role and playing alongside his wife Joanne Woodward in
The
Drowning Pool
 (1975). The location was shifted from MacDonald's beloved coastal California to New Orleans and while the plot was equally byzantine if not more so and the cast of characters just as compelling the film plays a lot more seriously and almost has a grim feel to it. Not a bad thriller by any means but definitely not the nimble, witty masterpiece that the original 
Harper
is. It's also worth mentioning that the original Archer books themselves are definitely worthy of a read. They are a major cut above most detective fiction and MacDonald earns his high praise as the natural successor to Raymond Chandler as a superlative writer of hard-boiled crime fiction with his Lew Archer grabbing the baton from Chandler's iconic Philip Marlowe and ably running with it.