Bleu de Chanel is something of the elephant in the room when it comes to today's men's fragrances. Since its release in 2010 by the illustrious House of Chanel, Bleu has been equal part praised and vilified, enormously successful and pilloried for that very mass market appeal, not to mention much imitated by competitors envious of its market share. As the newest in a long line of legendary Chanel offerings for men that includes Pour Monsieur, Allure, Egoiste and my personal favorite, Antaeus, Bleu marked a break from such utterly unique compositions and an attempt at a more modern, mainstream "youthful" juice with wide appeal. Based on its commercial success, there can be no doubt that Chanel succeeded. If Bleu is a little on the dull and boring side it is also made of the highest quality ingredients, as one would expect, and blended beautifully. It's a very good daily driver for those of us who don't have the stones to wear Antaeus as a daytime office scent or on a first date. And let's be honest, that's probably most of us and with very good reason.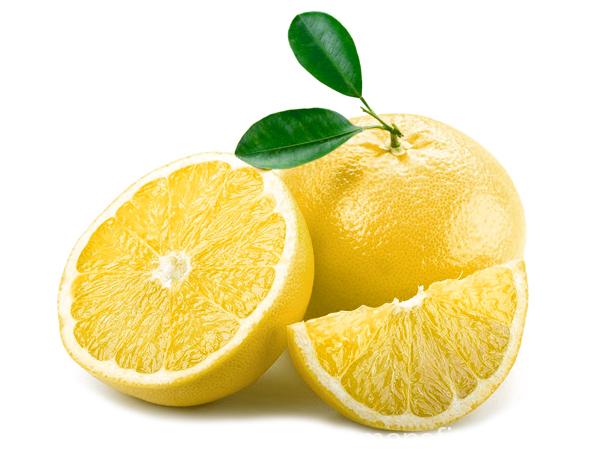 Characterized as a Woody Aromatic, Bleu Eau de Toilete opens instead with its signature high note of clean grapefruit with a hint of fresh ginger adding a little complexity. This is handled well and comes across as nicely crisp and bracing, a very good way to start the day after a shower. The laundry musk of so many other "fresh" scents is thankfully absent and despite the name this is not really an aquatic scent either, unlike its rather bad competitor from Dior, Sauvage. While I've never been able to detect any patchouli, as listed in the notes, and only a bare minimum of vetiver, there is a subtle development away from the somewhat generic citrus beginning as those promised woody notes of mellow sandalwood and crisp cedar begin to assert themselves. This is complemented by peppery accords — pink they say — and a harmonious mint that brings to mind a toned down, more elegant version of Burberry Men. The woods remain deep into the dry down and while still staying very fresh, Bleu EDT softens with its trademark light incense base giving the fragrance a little warmth where before there was mainly a cool, attention-getting crispness to the whole experience.
I say attention-getting because even though Bleu shares aspects of other "modern" compositions favored by younger guys these days it is distinctive enough, as well as definitely a well crafted juice and not a synthetic mess, that it always seems to stand out and get compliments from the fairer sex. It's taken me a long time to warm up to Bleu de Chanel — at first I was decidedly unimpressed — and my preference for this sort of daytime fragrance still leans more towards old school green classics like Lauder for Men and Tsar. But Bleu has grown on me and the response it gets makes me think that it somehow makes more of an impression on those around me than on my own nose, perhaps due to olfactory fatigue. So yes, its safe, a little less than exciting or bold and somewhat annoyingly au courant in its lack of a forceful personality.
But sometimes safe is a positive quality in a cologne when you're not trying to make a given experience all about you or what scent you're wearing. It's certainly very good in warm weather, a definite daytime stalwart and fine for a casual evening out when you just want to smell good, clean and effortlessly manly. The nearly opaque deep blue flacon (bottle) is handsome, solid and simple and the vaporizer delivers a consistent dose without dripping or leakage. So Bleu is quality all the way and an all around versatile performer with solid but not overpowering sillage and good longevity at around 6 hours until it is a skin scent (more on clothing, of course). You'll smell good, you'll smell masculine despite the modern interpretation and no one will ever be offended by what your wearing. The only downside is its popularity, which might mean the guy next to you at the bar or the gym might also be rocking Bleu. But then you don't really wear Bleu to stand out. It's a solid addition to any man's wardrobe precisely because it is so user-friendly and versatile. I can honestly say that the experience of wearing it gets better over time, as the quality of the composition becomes more apparent (and perhaps in-bottle maceration also contributes to this improvement). And when you feel like you simply can't play it this safe anymore and you've got to embrace your ballsy side Chanel still thankfully offers its full throated masculines like Antaeus. So kudos for the great fashion house for keeping its classics in circulation as well as moving forward with the very solid, very reliable Bleu. In this here today, gone tomorrow world of modern perfumery Chanel's pride and traditionalism amidst undeniable innovation deserves praise. It's a tribute to their sophistication that they acknowledge that there are many moods to a man and while Bleu might suit some of them, and suit them in style, it certainly shouldn't be the only one.
Bleu de Chanel is available directly from Chanel.com as an EDT and a Eau de Parfum and in a variety of sizes and affiliated beauty products. Chanel keeps tight control of their distribution and it ain't cheap but you'll always know you're getting genuine Chanel quality.