Once in a while an actress finds a role so perfect that it lets her punch through to another level entirely. Such is the case with the fascinating and unconventionally beautiful Krysten Ritter and her wonderful work as the title character in Netflix's original series,  Jessica Jones. Netflix and Marvel have cleverly reimagined some of the more obscure protagonists in the Marvel Universe for TV, with Luke Cage and Iron Fist also getting their own series, and the compelling Jessica Jones shows just how satisfying it can be when relatively unknown superheroes get modernized and fleshed out in a morally complex world that is anything but black & white.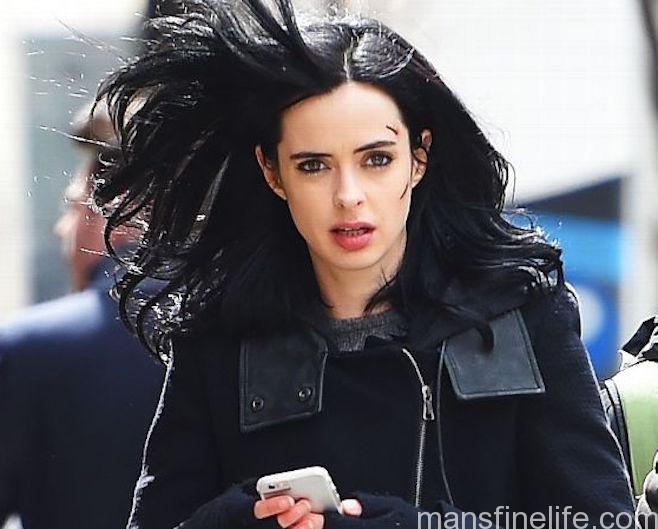 And it is Ritter who enables Jessica Jones to reach it's very fine full potential. At turns fragile and combative, cynical and idealistic, Ritter lets Jones' damage show beneath the surface of her gamine good looks and her tough private eye facade. With it's claustrophobic urban setting and her ominously dangerous nemesis, Jessica Jones inhabits a truly adult superhero demimonde, portraying sexual and mental subjugation in ways the big ticket franchises could never be bold enough to tackle. Add to that barely remarked upon interracial sex scenes between Jones and Cage, Jones' use of her wits over her own seldom-deployed super strength and surprising eruptions of deadly, sanguineous violence, and Jessica Jones is a sophisticated vehicle that Ms. Ritter is wringing the very most out of.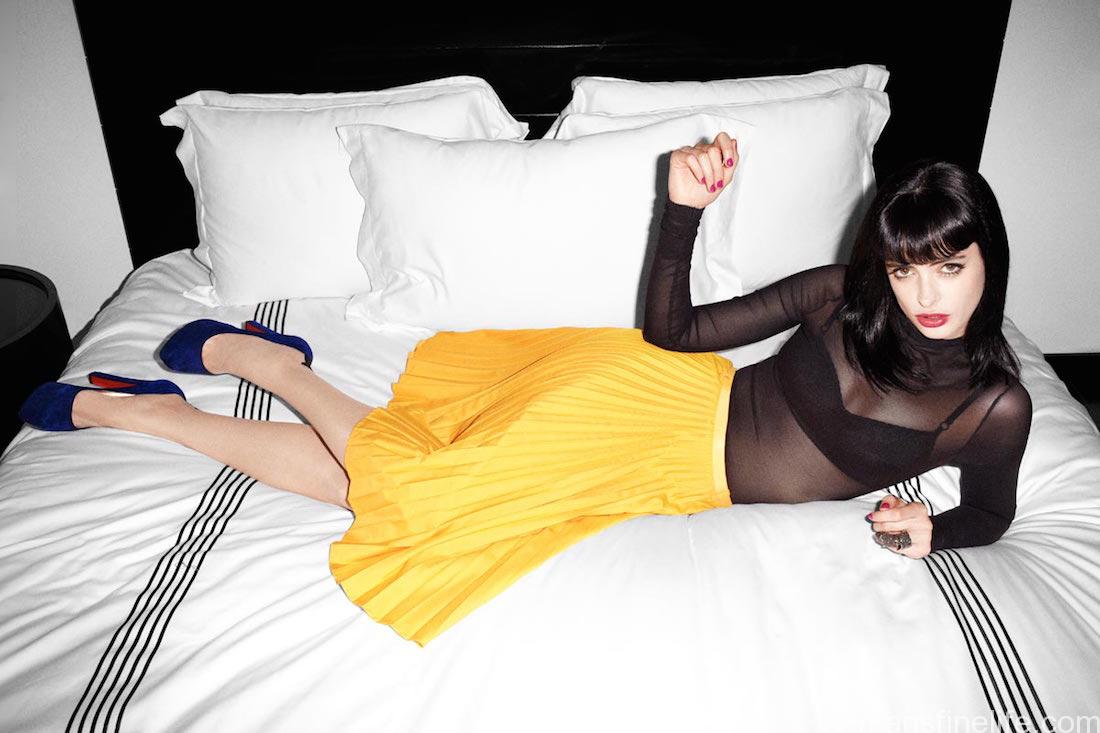 The 34-year old actress was born in rural Pennsylvania and was spotted by a modeling scout as gangly teenager in a local mall. With her throwback Coco Chanel looks, Ritter found herself in New York City in no time flat, where she was signed by the big agencies for print and runway work. With her lively and outgoing personality she made an easy transition into acting for commercials and television. She also made a concerted effort to act in theater, honing her acting chops even further.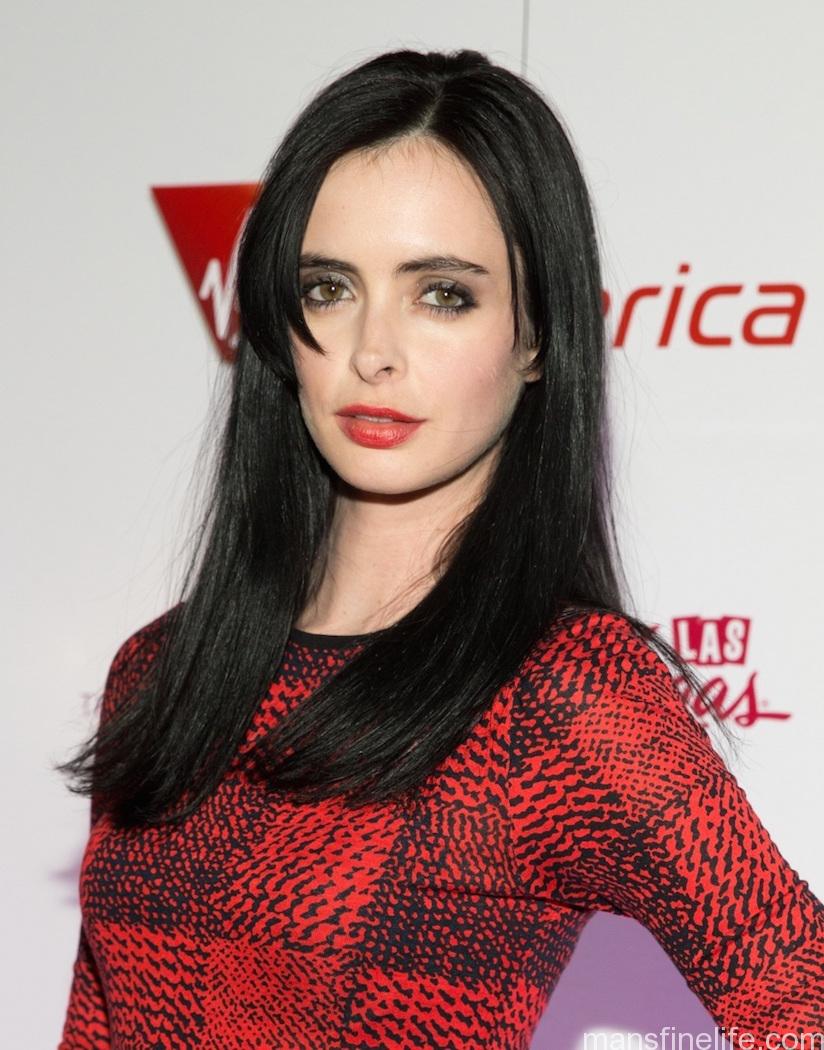 She had her first sustained TV work with a nice multi-episode role on the WB's very popular hit, Gilmore Girls. That propelled her to supporting roles in features in the romantic comedies What Happens in Vegas with Cameron Diaz and Aston Kutcher, 27 Dresses with Katherine Heigl and She's Out of My League with Jay Baruchel (all 2008) and again as the lead's gal pal in 2009's Confessions of a Shopaholic alongside Isla Fisher.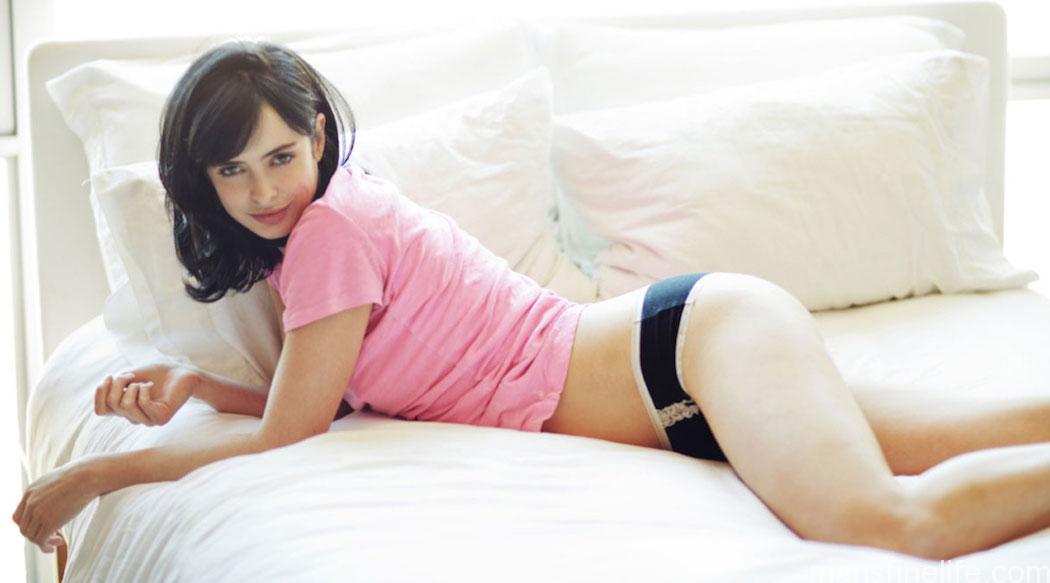 But Ms. Ritter's real breakthrough came with her remarkable portrayal of Jane Margolis during the second season of AMC's legendary Breaking Bad. Effortlessly conveying the trademark tough-vulnerable qualities that would serve her so well in Jessica Jones, Ritter's sexy tattoo artist and heroin-addict is a wonderful femme fatal and irresistible to the love-starved Jesse. So perfect was the role and the casting that one wishes Ritter's Jane and Aaron Paul's Jesse could have escaped Walt's clutches and made their getaway to New Zealand. Instead the character's death served to propel several profound plot twists going forward, and Ritter's short-lived Jane Margolis was very much a vital deus ex machina. More than that, though, her performance was pitch perfect and indelible.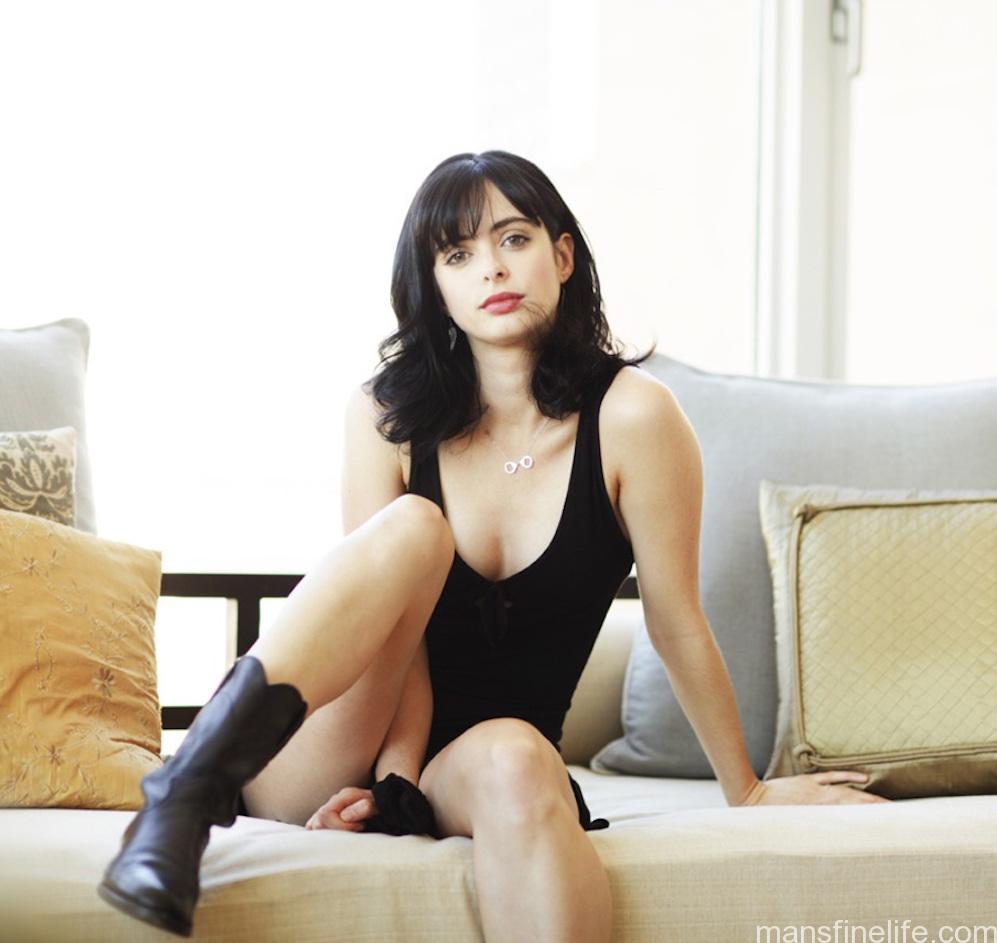 An actor never likes to see a project get canceled but it was almost certainly a blessing when Krysten's ABC sitcom Don't Trust the B—- In Apt. 23 got the axe after two seasons. Yes the show was reasonably funny and Ms. Ritter was perfectly cast as the titular B—-. But the show's demise created the opening for her to take her role of a lifetime in Jessica Jones. Now not only is her show one of Netflix's top properties and a critical success but she will be featured in the multi-hero spinoff, The Defenders, slated to debut in 2017.  Alongside Daredevil, Luke Cage and Iron Fist, Jessica Jones will be keeping good company as these heroes team up to fight crime and injustice. And Krysten Ritter is sure to keep doing attention-grabbing work as one of the more interesting actresses out there.