Eau Sauvage by Christian Dior is one of the grandaddies of men's cologne, right up there with other classic masculines like Rochas' Moustache, Chanel's Pour Monsieur and Guerlain's Habit Rouge. Created way back in 1966, Eau Sauvage has probably aged better than those others and smells as modern today as when it was created. Like any other perfectly classic architectural or fashion execution it's timeless. It opens with a refreshing hit of citrus — a very limey bergamot and waves of sweet lemon to be exact — that some people characterize as "fruity." It's the ideal way to start the day after a shower and shave but even if you're growing a beard it'll still get you going on the right foot. Eau Sauvage is definitely one of the great eye-openers in cologne and an ideal everyday scent. It's my second favorite daily wearer just behind the great Lauder for Men. But if I'm honest Eau Sauvage is just a little sweeter and user-friendly, a little more smoothly blended, as well, even if I personally prefer the slightly sharper, greener character of the Lauder by just a scosh.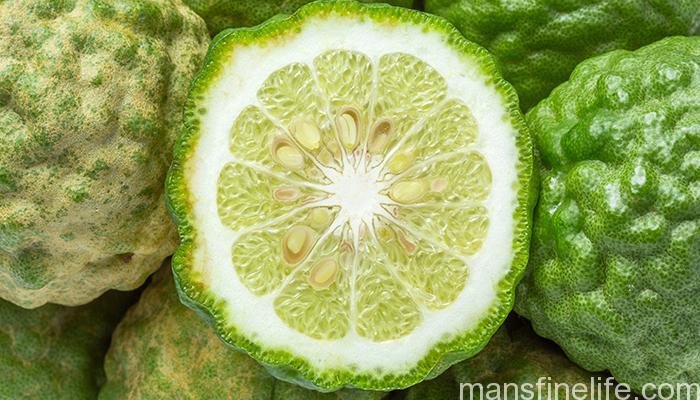 Jumping off from that wonderful fresh citrus opening, classic fougere notes emerge in the heart phase as the scent develops: a wonderfully well balanced melange of rosemary, basil and a subtle but pervasive jasmine in the background (Hedione?). In the current formulation I don't really get the patchouli or caraway listed in the notes but I don't miss them at all. If I want real patchouli I'll reach for Givenchy's Gentleman and if I feel for spicy caraway there's always Azzaro. Eau Sauvage is what I reach for when I want to smell impeccably clean and fresh. There are still undertones of good quality sandalwood, coriander, amber and masculine flowers like rose and carnation in the dry down, all held together by gentle orris root. (Orris root is the root of the iris flower and key component in perfumery — it is used as fixative but also brings that distinctive violet-like "powdery" or even waxy "lipstick" accord that is so common in well-made fragrances.) I don't get a ton of oakmoss in the modern version though I presume it was more pronounced back in the pre-IFRA reformulation days. Again, I don't really miss that either.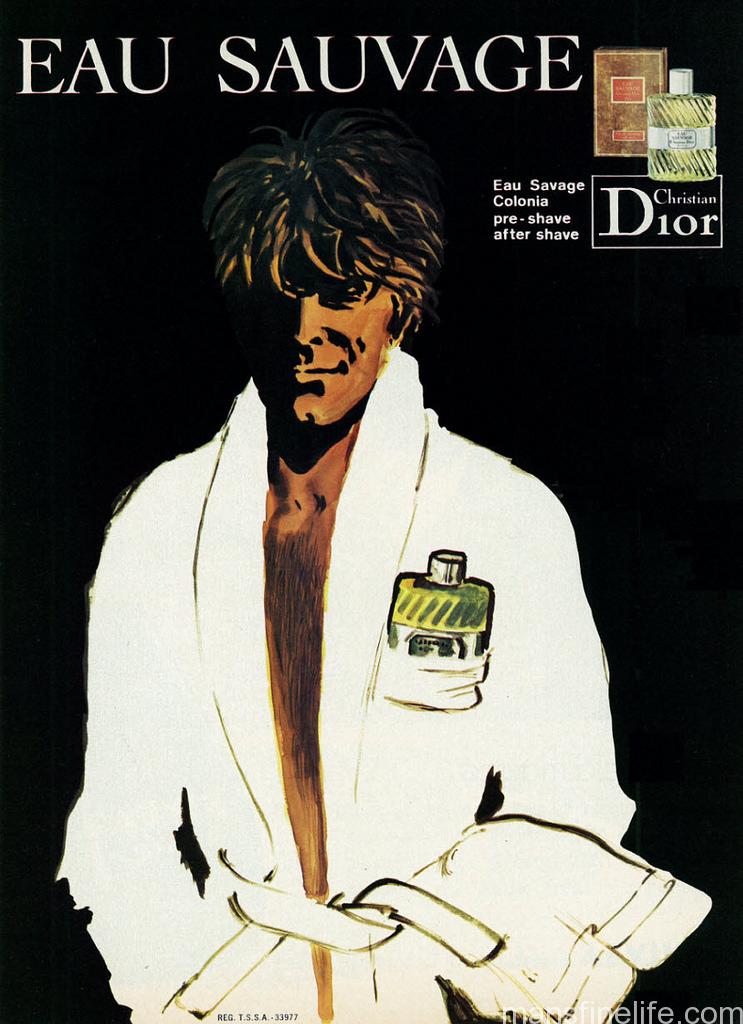 Smell Eau Sauvage once and you will remember it forever and you'll also swear you've always known what it smells like. That's how unique and plugged in to the olfactory synapses it is. Through its masterful blend of bright fresh citrus and warm herbal-floral notes it evokes an aura of unforced masculinity, pure class in a bottle and very European in the best, most restrained sort of way. It was created by the great Edmond Roudnitska, one of the legendary noses in the perfume business, and was one of the first fragrances to make use of the synthetic fragrance booster Hedione, which purportedly also has pheromone-like powers. Normally I don't give glassware too much import but the beautifully faceted flaçon (bottle) with magnetic cap is also a minor work of art and will look great on any man's shelf or medicine cabinet. It too was created by a perfume legend, the great designer Pierre Dinand, which only ads to the sense of holistic excellence surrounding this Eau de Toilette's execution.
Eau Sauvage is one of the very best of the classic male scents and as good or better than anything made today 50+ years on. It's certainly one that every man should own and use regularly. There are a lot of complaints that it lacks longevity but I get a good 6 hours out of it and certainly longer on clothing, although it is never going to be mistaken for a powerhouse. It sits close to the skin in a dignified and alluring way with always moderate sillage, inviting others in and never pushing them away with any sort of brashness or aggression. Not to be confused with its more recently released flanker, the gorgeous myrrh bomb that is Eau Sauvage Parfum, or the brand new Sauvage, Dior's attempt to match the mass-market success of Chanel's Bleu, I can't think of an environment where the original Eau Sauvage wouldn't be appropriate. It's great for work, family functions and first dates when you just want to smell like a classy guy and not a horndog on the make, which you would if you wore something like Aramis. It's especially good in warm weather and is so good and flawlessly appealing I'd say that if you're getting married Eau Sauvage should be a serious contender for the big day. It won't upstage you but always enhances your better qualities. Simply put, if you had to choose only one cologne, Eau Sauvage would be all you'd need. It might be a bit conservative for the true frag head but it never puts a foot wrong and it's really all a man needs to smell good, confident and, well, manly. Eau Sauvage is essentially the perfect cologne and I can't recommend it highly enough. Even though I often enjoy stronger, ballsier scents, I'll still never be without a bottle of this Dior masterpiece. And neither should you.