Red Bull 1-2 in Malaysia — Ricciardo wins & Verstappen places; Hamilton undone by late engine failure, Rosberg fights back for P3
After a string of poor results things finally seemed to be going all Lewis Hamilton's way this race weekend at the Sepang Circuit in Kuala Lumpur. The Mercedes' driver was the fastest in two out of three practice sessions and then set a blistering lap for pole in Saturday qualifying. Hamilton even made a clean getaway with no hint of the clutch-bite problems that have plagued his starts recently. Better yet, his Mercedes teammate Nico Rosberg was tagged by Ferrari's Sebastian Vettel early in the opening lap, spinning the German points leader and dropping him down through the field. After that Hamilton sped away and controlled the race from the front with only the two Red Bulls of Max Verstappen & Daniel Ricciardo giving even token pursuit. He appeared on his way to a sure victory.
But on Lap 41 Hamilton's luck ran out. Out of nowhere his nearly new Mercedes engine gave up the ghost, coughing out flame and fluid and bringing his usually impervious Silver Arrow to an abrupt stop. As the Englishman held his head in disbelief, his mechanical misfortune gifted the race lead to the twin Red Bulls, with Ricciardo having assumed the dominant position after a side-by-side dice with his precocious junior teammate, Verstappen. Meanwhile, Rosberg's chassis had survived not only the opening lap belt by Vettel but also a rash challenge into the side of the other Ferrari of Kimi Raikkonen, earning Rosberg a 10-second time penalty for avoidable contact. Nonetheless, through dint of good fortune and persistence, Rosberg not only fought his way through the field lap after lap at this most sweltering of tracks but pushed clear enough of Raikkonen at the death to negate his penalty. In the end, it was Ricciardo's victory, the affable Aussie's first in two years, with Verstappen falling in line after the earlier challenges for an obedient P2. Rosberg came home a remarkable and oh-so-valuable P3 after what could only be described as a Hamilton-esque drive back from adversity. Meanwhile, the man himself could only rue his ill fortune and vent his spleen at such a flukey mechanical failure. Hamilton scored zero points with his DNF after looking like a sure winner and saw his deficit to Rosberg balloon to 23 points. With only 5 contests left in 2016, Hamilton's task is daunting but not impossible. He can only be hoping that the reliability gods switch sides and bite Rosberg next time.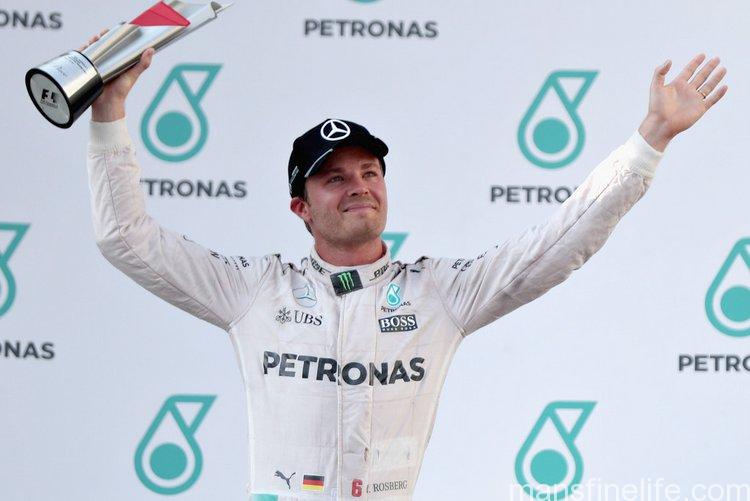 All credit to Red Bull despite the somewhat gift-like nature of the win. Since about the first quarter of the season the team have made tremendous improvements to the car and bringing Verstappen over from the junior Toro Rosso team now looks like a stroke of genius. Verstappen's unbridled ferocity and ambition have pushed Ricciardo to up his game and after coming up just short in Singapore two weeks ago, the talented Australian is showing once again why he is so highly regarded in the paddock. The 1-2 in Malaysia was Red Bull's first in three years, the amazing Vettel-Mark Webber salad days, and the massive points haul put them 46 points up on Ferrari for second in the all-important Constructors' standings. With a lot of hard work and clever in-season development, as well as wringing ever more power out of the much-maligned Renault engine, it is Red Bull that have put themselves firmly in position to capitalize on days when things go wrong for Mercedes.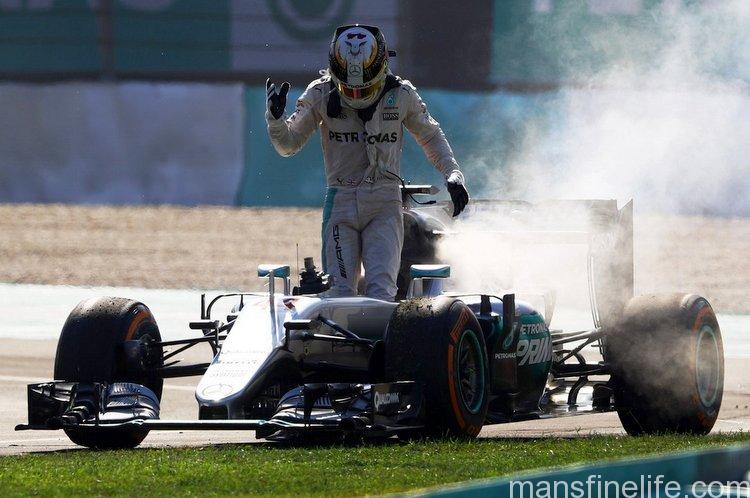 And that has been at the expense of Ferrari. It was another disastrous day for the Scuderia and another early lap exit for their putative team leader Vettel, as the damage on the front suspension after his first lap clout into Rosberg was instantly terminal. That left it once again in the hands of Raikkonen to fly the colors for Ferrari and the veteran Finn did the best he could to come home P4. Ever since he re-signed with the team, Raikkonen has driven steadily and with poise, salvaging good points and keeping the car out of trouble while his much vaunted teammate has frankly had an erratic campaign. Perhaps the pressure from Maranello has gotten into Vettel's head somewhat because he has not always been the icy cold killer that he was when he was winning four consecutive titles. On the contrary, the German has often been impetuous and sometimes unlucky, getting caught up in shunts on track that are sometimes his fault and sometimes not. It all points to overdriving a car that has not developed as Ferrari had hoped and has waned as Red Bull has waxed ascendent. While Raikkonen seems to drive within himself, fighting when necessary but bringing the car home safely and in the points, Vettel seems to be trying to manufacture performance from the SF16-H that simply isn't there. At this late date in the season Ferrari just look like the third best team in F1 and sometimes one has to accept the results. Obviously the team will keep fighting until the end but there's a fine line between valiant and desperate and Vettel appears to be on the wrong side of that line all too often this year.
Williams got a decent and much-needed result when Valtteri Bottas drove very well to take P5. But after being shutout in Singapore all was still not terrific for the team. Felipe Massa had a disastrous day when his car wouldn't fire on the reconnaissance lap and then suffered further misfortune after starting from the pits with an early puncture. Needless to say Massa did not finish in the points so Williams' disappointing season continues. On the flip side, Force India continued to impress with Sergio Perez coming home P6 and Nico Hulkenberg P8, a strong points haul that kept the little team just ahead of mighty Williams for fourth in the Constructors'. Adding further cause for optimism, Force India announced that it had re-signed Sergio Perez for next year, adding welcome stability to the team by holding on to the talented Mexican driver alongside the very good German ace Hulkenberg for much-needed consistency in their driver line-up.
McLaren also had an encouraging day with Fernando Alonso good enough for P7 and Jenson Button finishing P9 in his 300th Fomrula 1 start. That puts Button third all-time amongst divers and sets the Honda-powered team up nicely for next weekend in Japan at the Honda-owned Suzuka circuit. You know McLaren will be wanting a strong showing there at their engine suppliers' home court, as will Button at what looks to be his final Japanese GP. And after an up and down weekend Jolyon Palmer had a wonderful end to it all with a surprise P10 for beleaguered team Renault. Utilizing a bold one-stop strategy, Palmer drove beautifully, managing his tires until the end and taking the last points-paying position. After suffering a fuel fire on the sister car in Friday practice the team did yeoman's work to get that Kevin Magnusson chassis ready for quali. And while Magnusson did not finish on Sunday, Palmer's point seems a just reward for the entirety of the Renault team's hard efforts this weekend, so kudos to them.
Top 10 finishers in Malaysia:
POS
DRIVER
CAR
LAPS
TIME/RETIRED
PTS
1
3
 
RED BULL RACING TAG HEUER
56
1:37:12.776
25
2
33
 
RED BULL RACING TAG HEUER
56
+2.443

s

18
3
6
 
MERCEDES
56
+25.516

s

15
4
7
 
FERRARI
56
+28.785

s

12
5
77
WILLIAMS MERCEDES
56
+61.582

s

10
6
11
 
FORCE INDIA MERCEDES
56
+63.794

s

8
7
14
 
MCLAREN HONDA
56
+65.205

s

6
8
27
 
FORCE INDIA MERCEDES
56
+74.062

s

4
9
22
 
MCLAREN HONDA
56
+81.816

s

2
10
30
 
RENAULT
56
+95.466

s

1
Complete race results available via Formula1.com.
The next race is but a week away from the storied Suzuka course in Japan. Can Hamilton get back on track and cut Rosberg's lead back down to a manageable size? Will Red Bull continue to thrive on Mercedes' misfortune? Hope to see you then to find out!