Hamilton dominates in Mexico for second win on the trot, Rosberg drives spirited race to secure P2; Ricciardo declared P3 after both Verstappen & Vettel demoted
Lewis Hamilton continued to do the only thing he can do to keep his Championship aspirations alive and the heat on his points-leading Mercedes teammate Nico Roseberg: just win, baby. After dominating last weekend in Austin, Texas at the US Grand Prix, Hamilton continued showing untouchable pace in the thin air of Autódromo Hermanos Rodríguez in Mexico City. Starting from pole, the English contender and current two-time consecutive World Champ seems to have put his chronic starting woes well and truly behind him and blazed off the line cleanly. Despite Hamilton's locking up and running off course briefly, Rosberg was still unable to match Hamilton's acceleration, probably because the German was duking it out for positions with the two aggressive Red Bulls of Max Verstappen and Daniel Ricciardo. But even though Rosberg had every incentive to drive conservatively and perhaps live to fight another day he banged wheels with Verstappen rather than cede second to the precocious Dutchman.
Careening off and then back onto the track ahead of Verstappenan after the contact, it could have been argued that Rosberg gained an unfair advantage but the stewards ruled no action was warranted. So Rosberg's decision to fight it out paid off and, as it has more than once this season after contact, he managed to escape any significant damage that might have compromised his race. Despite an early Safety Car period that scrambled the contenders' tire strategies somewhat, the two Mercedes did what they have done 6 times this season: take another dominant 1-2. Hamilton was never really challenged for the victory, his 51st in F1 overall tying Alain Prost for second all-time. And while Rosberg again had to fight off Verstappen again on Lap 49 to secure second, the day still played to Rosberg's undoubted advantage. With only two contests remaining in 2016 the 31-year-old German leads by 19 points over his bitter rival in the quest for his first Drivers' Championship. Even if Hamilton takes the final two victories it will require failure from Rosberg or his car to overhaul him. And with the now-impressive combination of skill and determination that Rosberg has more often than not displayed this year, as well as more than a touch of necessary good fortune, it's hard to see that happening no matter Lewis' supreme talent.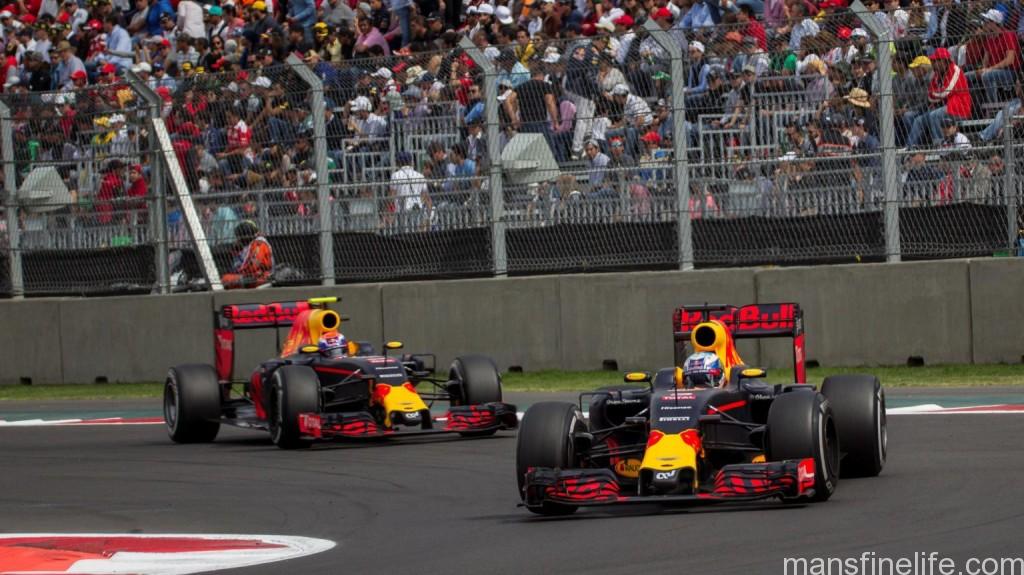 Despite being the only real challengers to Mercedes dominance in Mexico the day did not quite play out according to script for team Red Bull. Continue reading →