It's rather funny that the great house of Chanel feels the need to label Antaeus, one of their foremost masculine fragrances, "Pour Homme." There is no female version of Antaeus and never has been as far as I can tell. One sniff tells you that you are dealing with some serious vintage man juice, not a modern unisex concoction.
Created by the great Jacques Polge way back in 1981, the dawn of the powerhouse era, Antaeus is one of the key colognes in that period of "more is more" in fragrance construction. Auspiciously named after a Greek demigod who fought Hercules, this powerful potion is so beautiful it could well be something an immortal deity might choose to wear. A classic woody chypre, Antaeus opens with an unmistakable blast of castoreum (aka beaver musk), pleasantly sharp and stimulating but never Anchorman-like. Coming forward to join that heady, animalic vibe are healthy doses of labdanum, slightly fermented citrus and a very deep rose, as well as some spicy notes of coriander and precious myrrh. The overall effect is intoxicating like the smell of a church in the Mediterranean when it s very hot, the flowers, orange and lemon groves are ripening and incense is burning on the dais. The dry down is just as lovely as the sharper notes recede but don't disappear and warm oakmoss, deep green sage and basil and a subtle but insistent jasmine begin to play their parts. And throughout there is the most elegant and opulent patchouli note running through the whole thing, much lusher and less dry than the one that is the centerpiece of Givenchy Gentleman. One of the true masterpieces of masculine perfumery, the first time you try Antaeus you will know its transformative and devastating power. If you've got the stones to pull it off, you'll be a changed man going forward.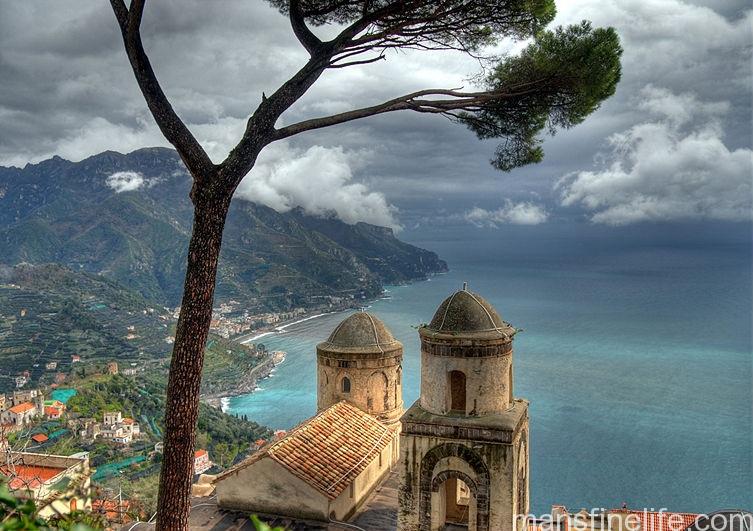 If that sounds a bit like a religious experience that's because Anateus is just that sort of trip for the uninitiated. It is totally old school and unlike anything that has been created in the last 15 years or so. And yet it is still being produced, thankfully, which must mean there is a market for it above and beyond aging Gen Xers. As with many classics, I've heard a lot of complaining that it's not as good as it used to be, that it's been watered down and is thin. Especially a few years back there was a despairing chorus that under strict new regulations issued by the International Fragrance Association (IFRA, the controlling body for perfumery worldwide), which banned certain previously widely used organic and chemical ingredients due to conservation and allergy & health concerns, Antaeus had been completely neutered along with some of its other contemporaries like Kouros and Bel Ami. But I honestly feel that perfumers have now come to grips with these limitations and after an undoubted rough patch and are now recreating their classics as well or better than ever. Most of the old school big boys that I've tried lately smell excellent and natural so I don't give the whining about vintage being innately superior to the modern versions that much credence anymore. As with any technical or scientific field, perfumers now seem to have adjusted to any new limitations and have found creative and satisfying work-arounds that are once again leading to superior products.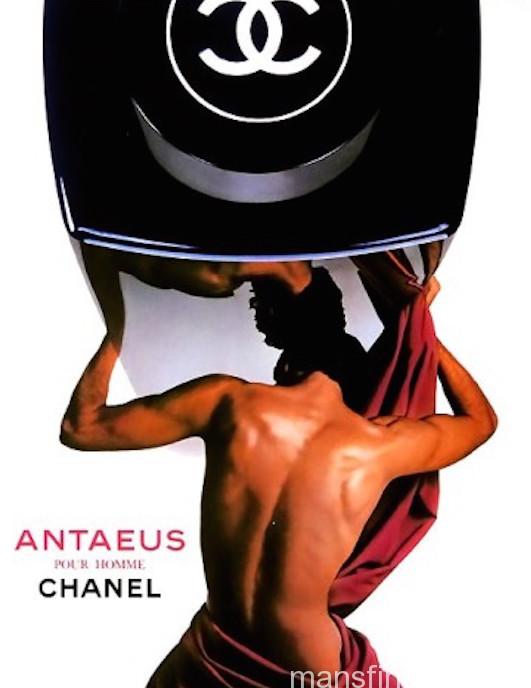 Now, perhaps Antaeus is not as incredibly heavy as it once was in the 1980s but that is not an altogether bad thing and it still lives up to its powerhouse classification. A very strong Eau de Toillete, on the skin it lasts well over 10+ hours and on clothes, which is really the true test of longevity due to their neutral nature, Antaeus is easily detectible after 24 hours. Projection is still quite significant, well over arms length, and sillage is delightfully effective, wafting around you as you move in an unmistakably noticeable and impactful manner. Trust me, your presence while wearing this won't be overlooked. Therefore, this wouldn't be a daily cologne for the office –unless you are trying to really kick ass in a presentation where you are the sole focal point — as it is just to strong and distinctive and, in fact, you'd actually be doing this work of art a disservice by wearing it for such pedestrian endeavors. No, this is for special occasions and primarily the evening, and if that means you have to carry a bottle for when quitting time rolls around, so be it. The 1.7 ounce all-black flacon is quite ergonomic. Some might say that it's best in the cooler months, that its strength is a bit too cloying when its warm. But I wear it year round because, frankly, I love it and wouldn't want to wait any serious amount of time to put it on again. Young or old, if you really "own" the way Antaues smells you'll be confident to conquer all situations that an evening out might throw at you. The opposite sex will know you mean business and you will smell better (and definitely different!) than 90% of the other guys out there. If you're looking for a special cologne that doesn't scream "Dominance" but states it emphatically with the confidence of a gentleman who doesn't have to try too hard to be noticed but knows he's bound to be regardless, Antaeus could be your go-to juice. It might take some getting used to if you've only ever worn easygoing stuff like Acqua di Gio. But, along with Oscar de la Renta's amazing Pour Lui, with which it shares more than a passing similarity, Antaeus is one of the most powerful but refined masculines ever created, mighty yet beautiful in its own way and well worth giving a shot. Like its namesake god, Antaeus remains an immortal creation for the elegant, refined and carnal man.
Chanel controls their distribution process very tightly so you won't find Antaeus or most of their other offerings from non-official dealers easily or cheaply. It's actually more economical and better to buy from Chanel.com directly. Not only will you know what your getting is the real deal and of the highest quality but you'll also get free shipping on orders over $50. Sometimes true luxury is worth going full retail on and for a great Chanel cologne like Antaeus this is definitely the case.