Hamilton lays down the hammer in Hockenheim, Rosberg relegated to 4th by mistakes; Ricciardo & Verstappen P2 & P3 for ascendent Red Bull
Nico Rosberg desperately needed everything to go right for him at his home Grand Prix in Germany to stanch the hemorrhaging of his once-dominant tally of championship points. Instead the Mercedes driver frittered away a hard-fought pole position with a dreadful start off the line as the lights went out, muffing his clutch bite point and bogging down. He was then overtaken not only by his hard-charging teammate and archrival Lewis Hamilton but also by the two surging Red Bulls of Daniel Ricciardo and Max Verstappen. Once again on the back foot, the would-be contender compounded his difficulties by obviously pushing Vertsappen off track on Lap 29 while attempting to claw back a position and the stewards handed down a 5-second stop-and-hold penalty. With an extra-conservative Mercedes team seeming to hold Rosberg even longer than the penalty demanded, the German's race was effectively destroyed and he was unable to drag himself any higher than fourth for the rest of the 67-lap race. Despite threatening skies towards the end, no rain fell to shake things up and give Rosberg a chance at redemption. The German will no doubt be mulling over this poor performance — the latest in a recent sequence of disappointments since an aberrant win in Baku — for the entirety of the long upcoming August break.
For Hamilton, his results and momentum have been the complete opposite, as the English defending World Champ swanned away from the rest of the field in Germany after his excellent getaway and stayed ahead for the rest of the race. In truth the Red Bulls had nothing for Lewis and with his teammate self-destructing behind him, Hamilton was free to fly home for the victory, his fourth win in a row and remarkable sixth victory in the last seven contests. Ever since the two Mercedes took each other out in mid-May in Spain, another incident where the majority of commentators put the blame on Rosberg, Hamilton has seemed to grow in determination while Rosberg has seemed to crumble under the pressure. When push came to shove earlier this month in Austria and the two Silver Arrows came together again in the dying laps it was Rosberg who came off second best in an attempted blocking move trying to hold on to to a win but instead losing a sure podium while Hamilton sailed away unscathed to the victory. And while early in the season Hamilton suffered mightily with his starts now it is Rosberg who seems to have the yips when the lights go out. So the season has turned around 180 degrees, with Hamilton looking like a sure winner and Rosberg yet again looking like he is just not quite mentally tough enough to claim his first championship, an excellent driver but not a truly great racer. As fragile as Rosberg's confidence now seems and as many blows as it has taken recently the only card that might yet be played in his favor could be grid penalties for Hamilton in the when the season resumes and the bill comes due for the Englishman's early-season reliability issues, which have still not plagued Rosberg with the same frequency. One thing's for sure: Rosberg is up against a master psych-out artist in Hamilton and once again he seems to have fallen prey to Lewis' head games and acts of dominance on and off the track. While Hamilton is on a beach in August sipping piña coladas and sunning himself, content with his 19-point comeback lead, Rosberg had better be getting his head straight for the battle down the home stretch and try to recapture that seemingly inevitable early season sense that 2016 was his year, a feeling that seems to have completely evaporated in the face of Hamilton's recent onslaught.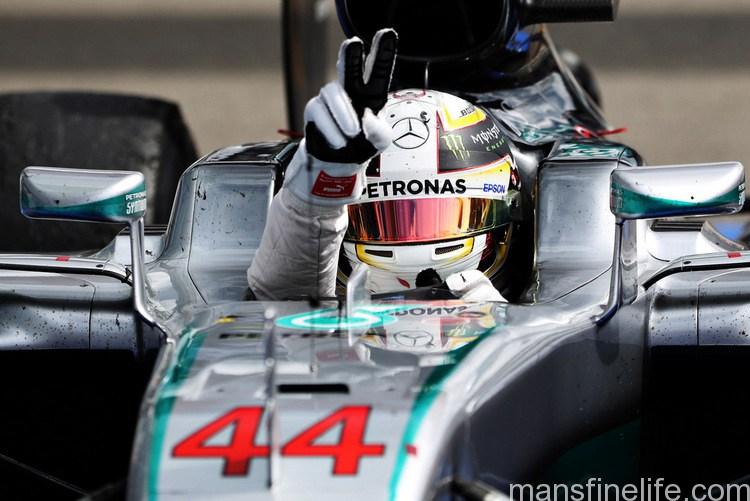 With Daniel Ricciardo's P2 and Max Verstapen's P3 finishes, Red Bull finalized their transition as the second best team in the paddock, overhauling Ferrari in the points by dint of clearly superior performance. Ever since Verstappen was promoted and responded with an astonishing win for his maiden effort in that fateful race in Spain, the Red Bulls have been on the ascent at the expense of the Prancing Horse. If they can get even more power out of their Tag-Heuer badged Renault engines they might even begin to threaten Mercedes' unquestioned dominance before the year is over. Meanwhile Ferrari has the feel of a team in turmoil, having just parted ways with technical director James Allison and now they see themselves pushed back into third place in the all-important Constructors' Championship. While Sebastian Vettel came home P5 and Kimi Raikkonen took P6 they were not close to the pace of the Red Bulls and the whole program seems to have regressed since the start of 2016. As it so often can at Maranello, the unyielding pressure of expectations appears to be hindering the team's progress instead of helping and it wouldn't be surprising to see more turnover by the time the season resumes at Spa at the end of August.
Force India closed out the "first half" very well, with the little team taking more valuable points via Nico Hulkenberg's P7 finish and Sergio Perez pipping McLaren's Fernando Alonso for the last points-paying position with a P10 as the laps ran out. But Alonso's teammate Jenson Button was able to nurse his super soft tires on a very long final stint to bring his Honda-powered McLaren to the checkered flag in P8. With the MP4-31 due for a raft of engine upgrades after the break there should be better days ahead for the legendary team from Woking. Williams' Valtteri Bottas was ominously behind Button in P9 and his veteran teammate Felipe Massa failed to finish with mechanical issues. Such are the backwards steps that Williams has taken that If they can't find a way to improve their chassis' downforce levels and overall aerodynamic slipperiness they could find themselves regularly finishing not only behind Ferrari and Red Bull but also Force India and McLaren.
Top 10 finishers in the German Grand Prix:
POS
DRIVER
CAR
LAPS
TIME/RETIRED
PTS
1
44
 
MERCEDES
67
1:30:44.200
25
2
3
 
RED BULL RACING TAG HEUER
67
+6.996

s

18
3
33
 
RED BULL RACING TAG HEUER
67
+13.413

s

15
4
6
 
MERCEDES
67
+15.845

s

12
5
5
 
FERRARI
67
+32.570

s

10
6
7
 
FERRARI
67
+37.023

s

8
7
27
 
FORCE INDIA MERCEDES
67
+70.049

s

6
8
22
 
MCLAREN HONDA
66
+1

 lap

4
9
77
WILLIAMS MERCEDES
66
+1

 lap

2
10
11
 
FORCE INDIA MERCEDES
66
+1

 lap

1
Complete race results available via Formula1.com.
The next race weekend is nearly a month away, on August 26-28 from the legendary Spa Francorchamps Circuit in Belgium. Enjoy the summer break and hope to see you then!