We are surely ending the month of June with a bang because have I got something special for you haute horology buffs. Up for sale on consignment is this absolutely stunning Patek Philippe reference 2552, aka the true "Disco Volante". A marvel of mid-century engineering inside and out, the Disco Volante gets its name from its large, round 36mm diameter and tall, double-stepped bezel, making it look a bit like a flying saucer. Though that said, it's definitely more suited to black tie than Area 51.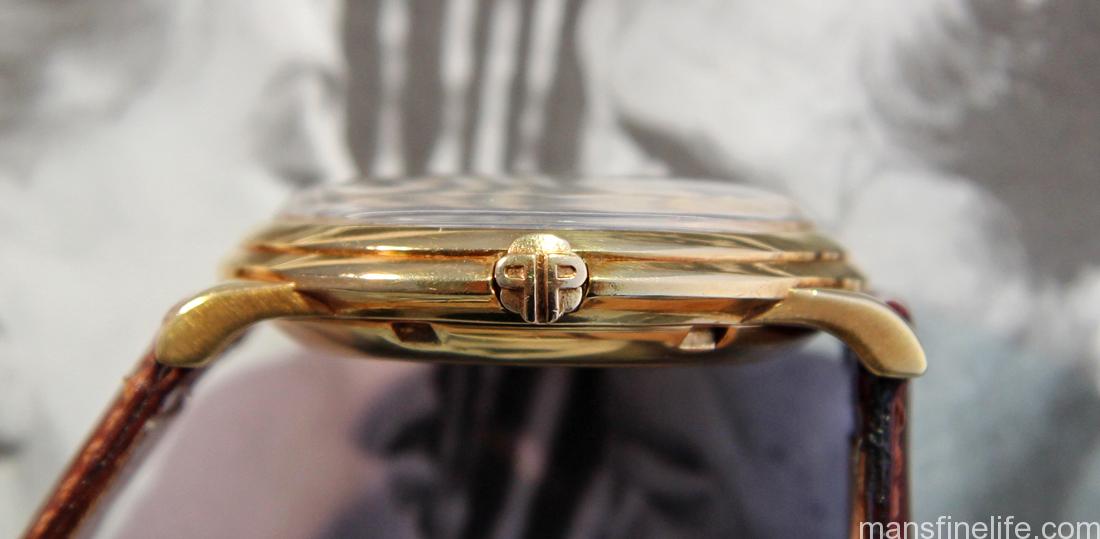 Of course this heavy yellow gold classic 1950s men's dress watch is beautiful on the outside, as you'd obviously expect, with a stunning original eggshell dial that has acquired a gorgeous ivory patina through the years. But it might get even better under the hood where you'll find Patek's first-ever automatic movement, the legendary caliber 12-600 AT, ticking away. Far ahead of its time when it was introduced, the 12-600 AT features 30 jewels, the Geneva seal reserved only for exceptional calibers, a solid 18k rotor with stunning engine turned engraving that winds in both directions for maximum efficiency, 5 positional adjustments, as well as further adjustments for heat, cold and isochromism, and Patek's patented Gyromax balance and a top flight Breguet hairspring all beating at a rapid 19,800 bph. And did I mention it is drop dead gorgeous to behold?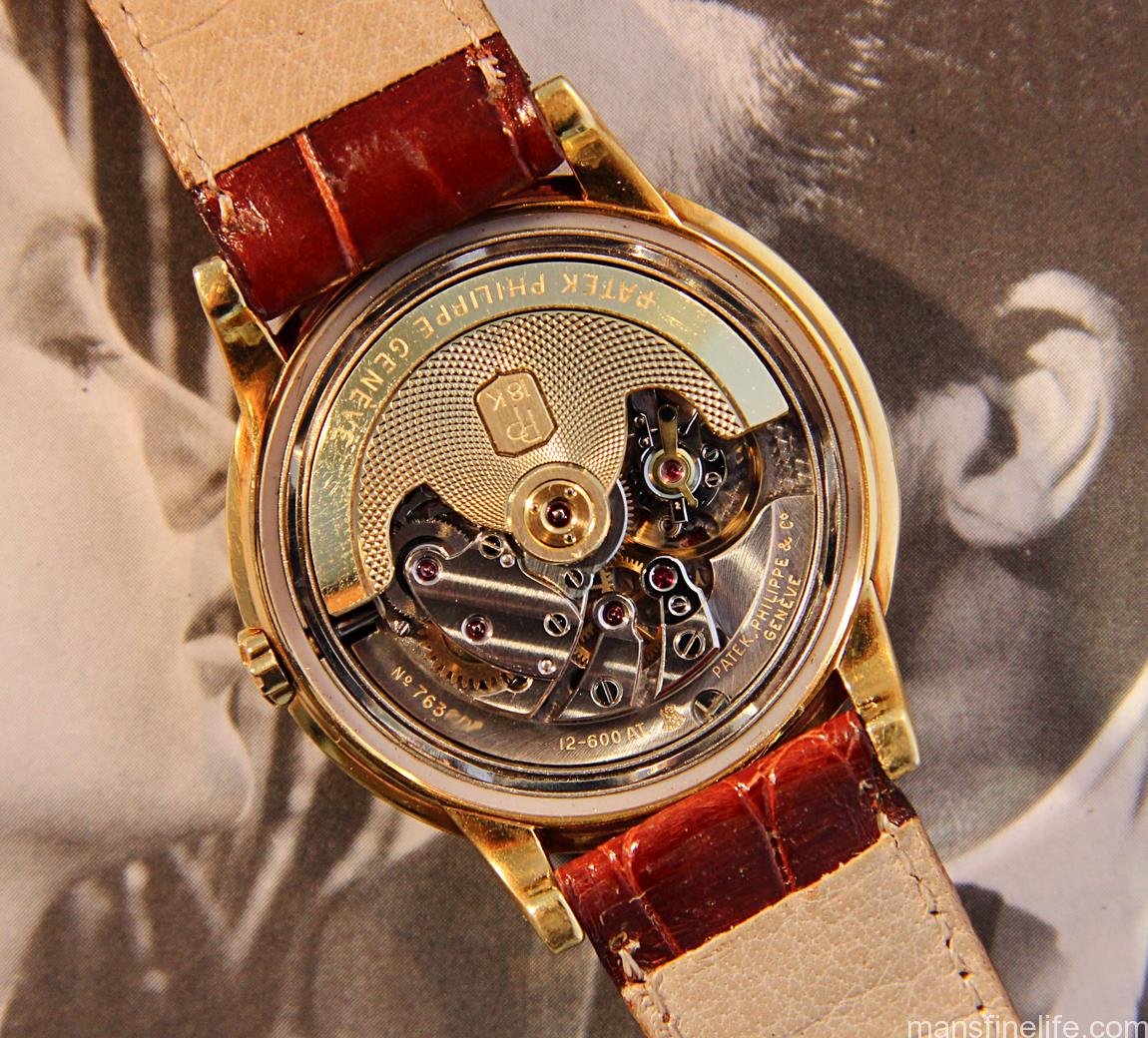 This fantastic machine has just been fully serviced for years' more faithful service to its new owner and this wonderful Disco Volante also comes with a genuine Patek croc strap. Better yet, it has its period correct 18k Patek buckle, too, a valuable accessory in its own right. Obviously this is a special watch for the serious collector. But at a moment when run-of-the-mill, B-level vintage sports watches are going for crazy money it's reassuring that when you're buying a desirable vintage Patek Philippe like the Disco Volante you're buying a blue chipper with a proven track record of value retention and growth. So what you pay today will not be blown away by the winds of fashion tomorrow. Not to mention you'll be ready to stand out from the crowd on any business or formal occasion. And what full grown man doesn't want the kind of bona fide style edge that a fine vintage Patek Philippe can give him?