The unofficial start of the 2016 racing season is upon us with the great endurance race, The Rolex 24-Hours at Daytona, beginning today at 2pm. The complete broadcast and streaming schedule is below.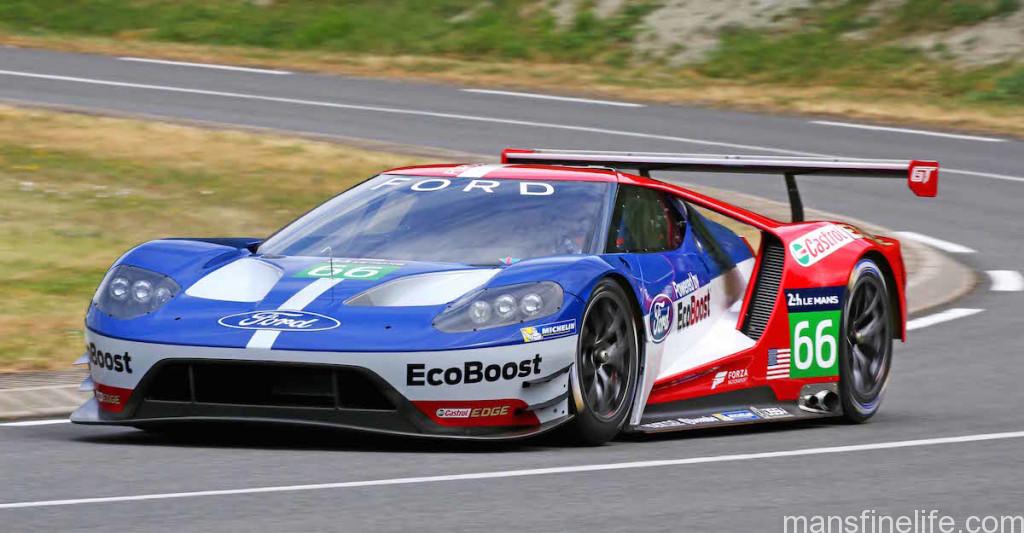 This year's race features the highly anticipated return of a new, badass Ford GT to full competition racing some 50 years after the original prototype car wrested the crown of endurance champion from fearsome Ferrari at Le Mans with a 1-2-3 finish. This new version will be racing in the elite production car category of GT Le Mans under the stewardship of Chip Ganassi & Co. Ganassi has predictably chosen a veteran driver lineup for his two Ford GTs that features the versatile Joey Hand, Indycar veteran Ryan Briscoe, Rolex/Tudor/Weathertech series prototype ace Richard Westbrook and sports car specialist Dirk Müller. Notably absent is the legendary, long time Ganassi pilot Scott Pruett, who has gone off to join Lexus for his swan song. I wouldn't expect too much from the great looking Ford right out of the shoot going up against a veritable fleet of extremely seasoned GTLM Ferraris, Porsches, BMWs and their Detroit neighbors, the archival Chevy Corvettes, especially in a grueling 24-hour contest. But as the IMSA-backed and newly sponsored Weathertech Sports Car Championship season wears on, the car and the program should come into its own if Ganassi's and these talented drivers' track records of success are any indication of future performance.
Either way, today's race will feature some terrific day-into-night-into-day action that only a true 24-hour, multi-class motorsport spectacle can provide. And as a harbinger for the end of winter in the Northern Hemisphere and a big, juicy appetizer for all the racing to come in 2016, it's pretty hard to beat.