OK, I've left it late in January but I have two great vintage Omega divers on offer that deserve special mention. The first is that evergreen dive watch classic, the big and bold PloProf 600 meter.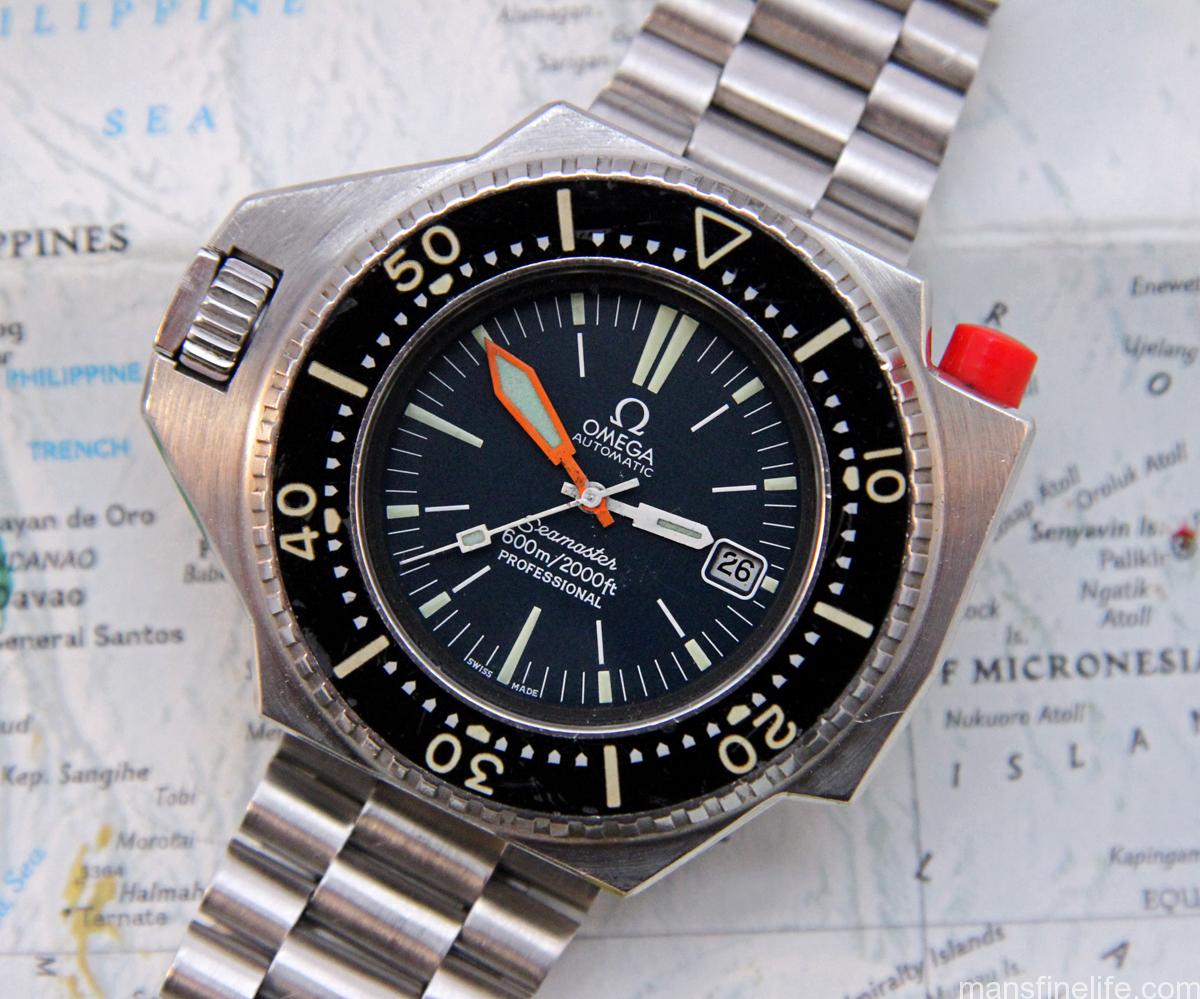 With its massive 55mm wide x 44mm long asymmetrical case, idiosyncratic but purposeful crown left design and ingenious red bezel-lock button, the PloProf looks unlike any other watch. It was originally created for professional deep sea divers and the great Jacques Cousteau himself was known to favor it. And if you've got the wrist and bold temperament for this big blue behemoth you too can become a member of the storied PloProf club.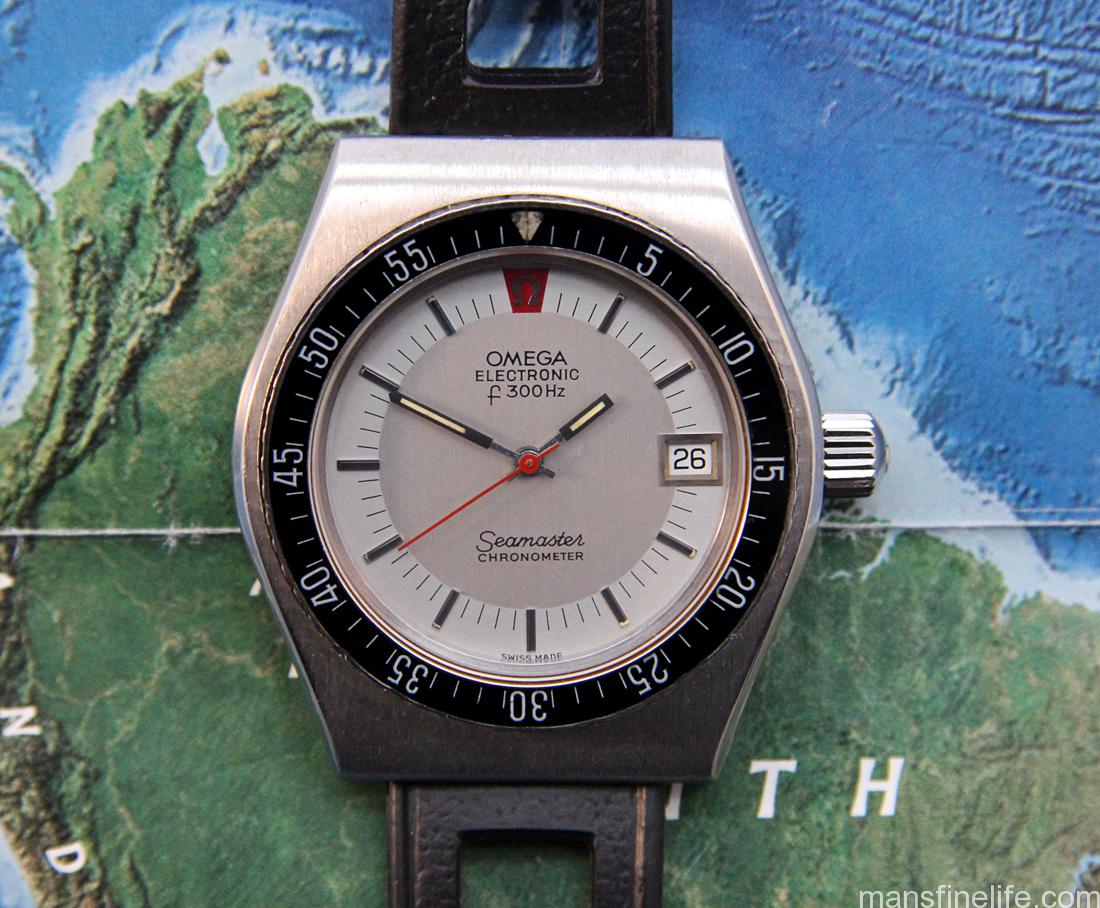 The second Omega diver I've got falls more into the cult classic category: A 1970 f300 120 meter Chronometer with the Accutron-derived tuning fork movement humming away under the hood.
This is a rare variation with non-integrated bracelet case, so unlike with most of these Omega tuning fork divers you can affix a conventional strap or bracelet, a big plus in my opinion. If not quite as big as the PloProf this all-steel f300 diver is a wonderfully robust 41mm wide and features a beautiful two-tone silver "bullseye" dial. Better yet, it's just gone on sale.