Before there was your smartphone to keep you on the ball there were high-end wristwatches with alarm complications for men on the go. I happen to have on offer two of the most classic Swiss wrist alarms ever designed in the analog age and at heavily marked down sales prices to boot. So don't be late for your New Year's date — these timepieces will make sure you arrive at your assignations in style and fashionably on time. Why not make promptness your New Year's resolution and let a classy vintage wristwatch help you do it?
The Jaeger-LeCoultre Memovox is one of the all-time classic alarm wristwatches, so much so that the venerable high end Swiss manufacture still makes the model to this very day, though they call it the "Réveil" for extra snob appeal. This Memo is the Jumbo version at 37mm in diameter and was destined for the American market, as you can tell by the "LeCoultre"-only dial signature. This means that JLC in Switzerland supplied the movement, in this case the workhorse caliber 815 bumper automatic, and then LeCoultre USA used the domestic Star Watch Company to case the watch thereby saving the import duties they would have paid had they simply shipped over the complete watch.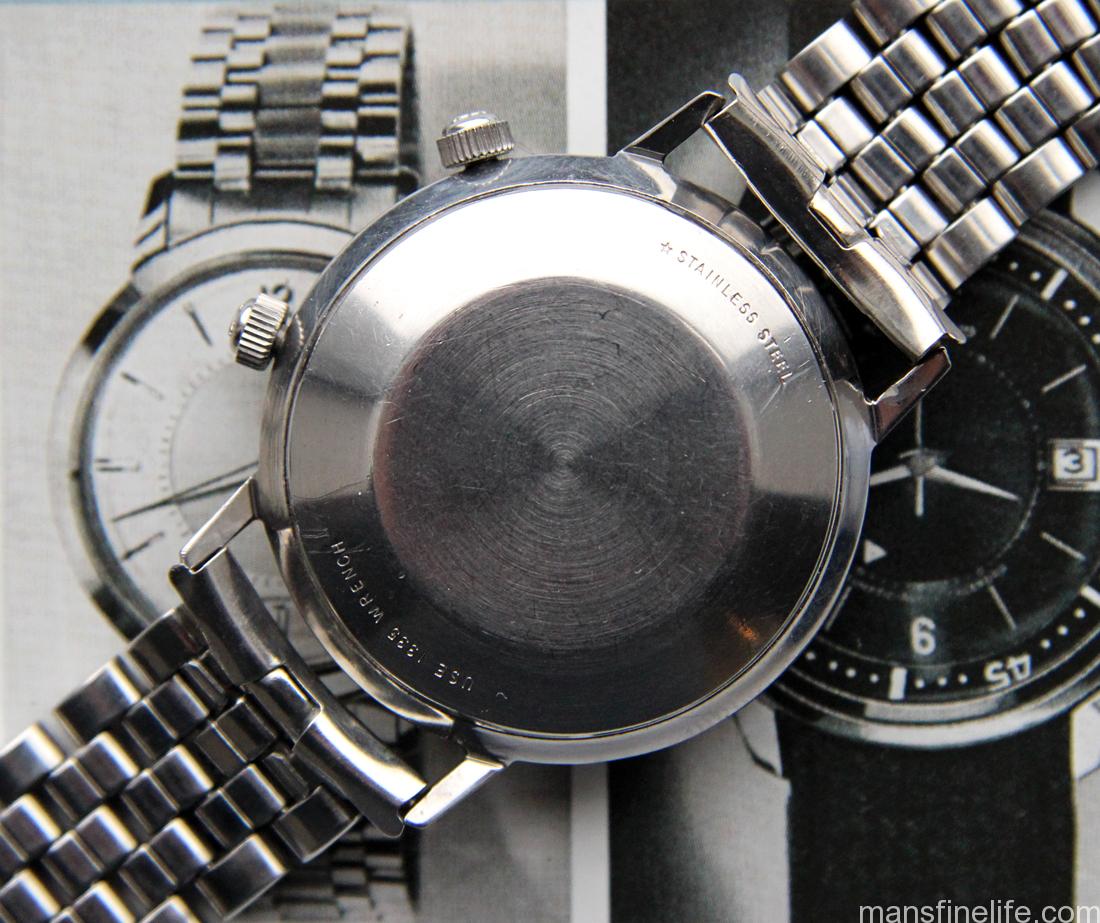 This particular example dates from the mid-1960s or thereabouts and features a front-loading all steel monocoque case for maximum water resistance. The alarm and its turntable disc are wound and controlled by the top crown and the time by the bottom. This watch is all original down to the oh-so-vintage silver dial with original Tritium lume dots & hands and the classic JLC movement has been fully serviced for years more faithful service. It even comes on its original hard-to-find JB Champion bracelet!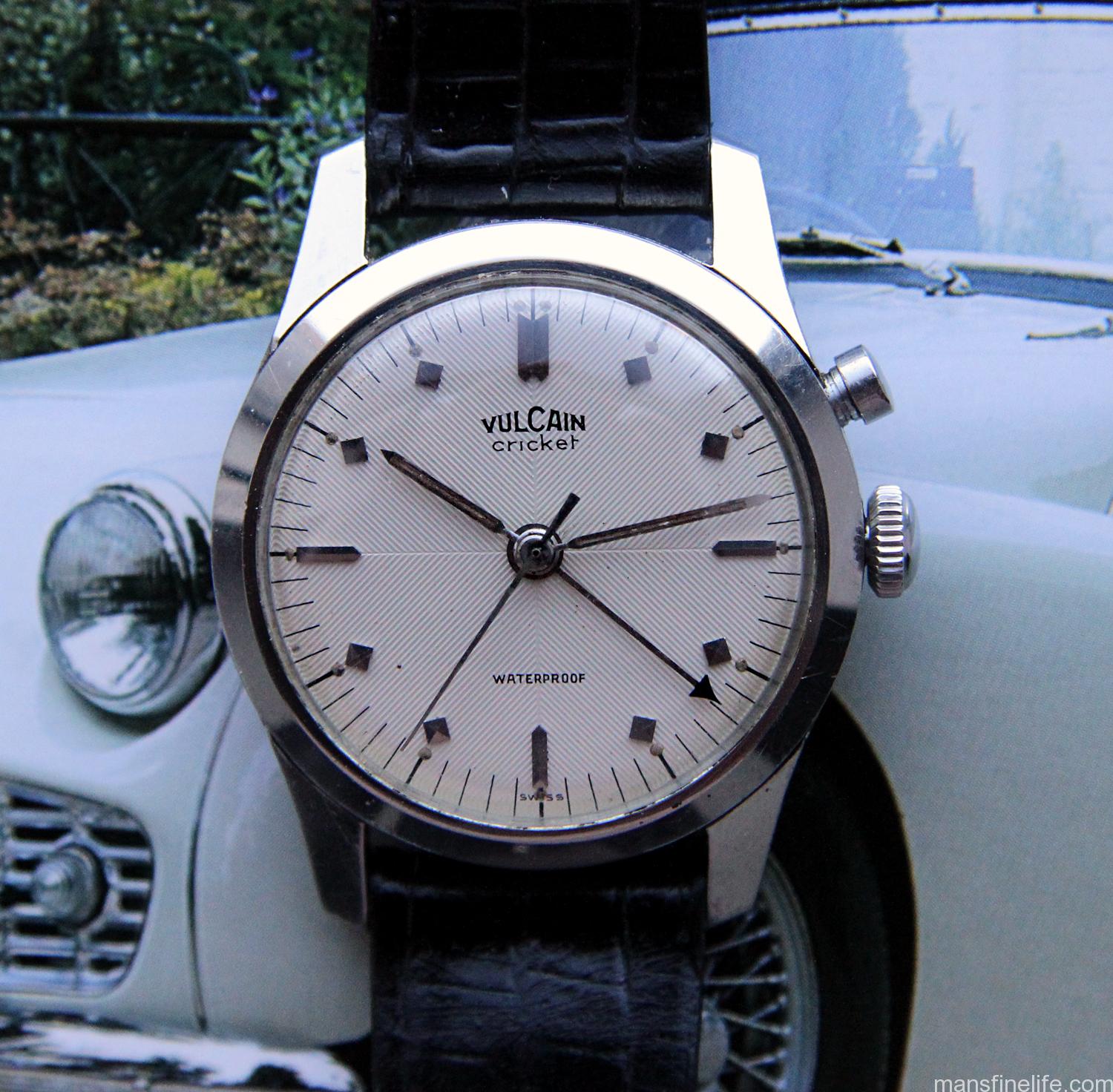 The second watch I have on sale to usher in the New Year is this wonderful all original Vulcain Cricket in uncommon stainless steel water resistant case. The Cricket has been renowned as the "watch of presidents" ever since Vulcain shrewdly gave one to Harry Truman in the late 1940s. They've been giving them to U.S. presidents ever since and if they're good enough for the leaders of the free world they're well up to the job of keeping you from being late to work. This late 50s/early 60s example features a beautiful original four-quadrant guilloché dial with contrasting pattern in silver-white with lovely pyramidal & bar markers. It also has a very cool and complicated dual-barrel proprietary caliber 120 movement that is operated by the one crown with two-way winding action and the pusher at "2" (and is best explained off site by the invaluable Ranfft.de pink pages for wristwatch movements). It has also been fully serviced and the alarm on this little beauty is loud enough to wake you after even the most Champagne-drenched New Year's Eve party. Bottoms up!