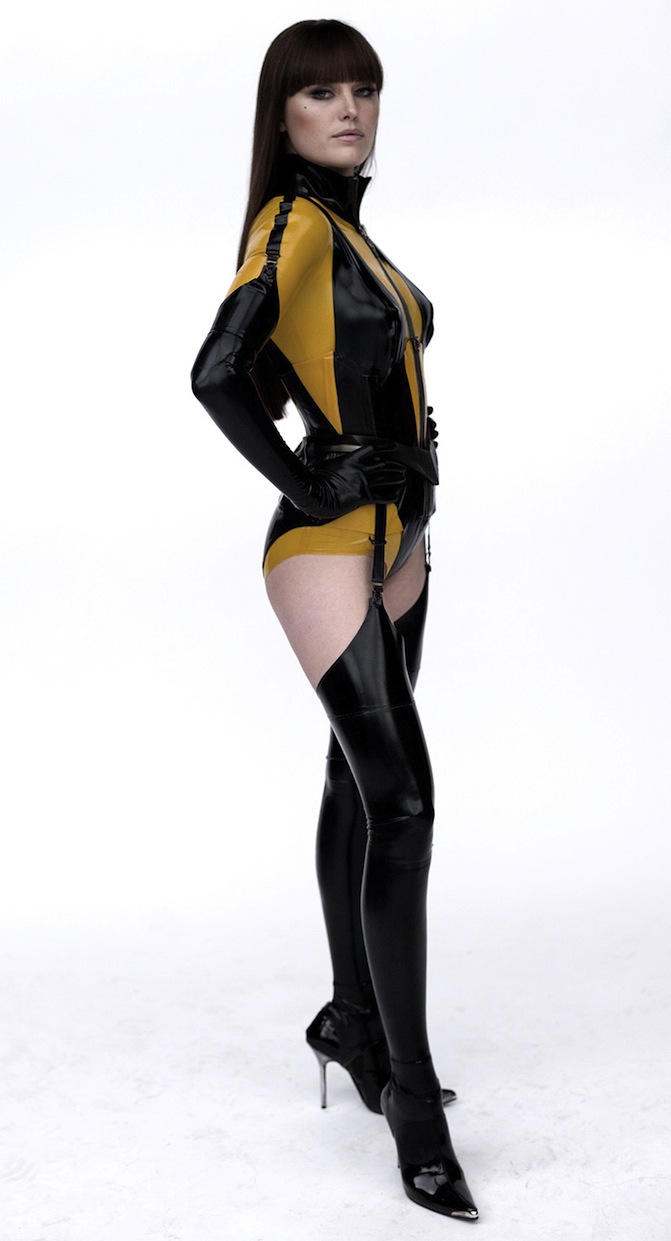 What is it about Swedish beauties that stirs the, um, soul? Take the lovely Malin Ackerman. She made an indelible impression in Zach Snyder's remarkably faithful (with one major exception to the deus ex machina) 2009 film adaptation of Alan Moore & Dave Gibbons' paranoid 1980s graphic novel masterpiece, Watchmen. Dressed up in a kinky bumblebee-colored latex costume and sporting a brunette wig, Malin's Silk Spectre was the kind of sexy superheroine dreams are made of (though not it you're a bad guy — then you just get your ass kicked).
While she'll never be confused with greats like Ingrid Bergman or Liv Ullman in the acting department, Ms. Akerman does tend to light up the screen whenever she's on it with her classic Scandinavian good looks and playful charm.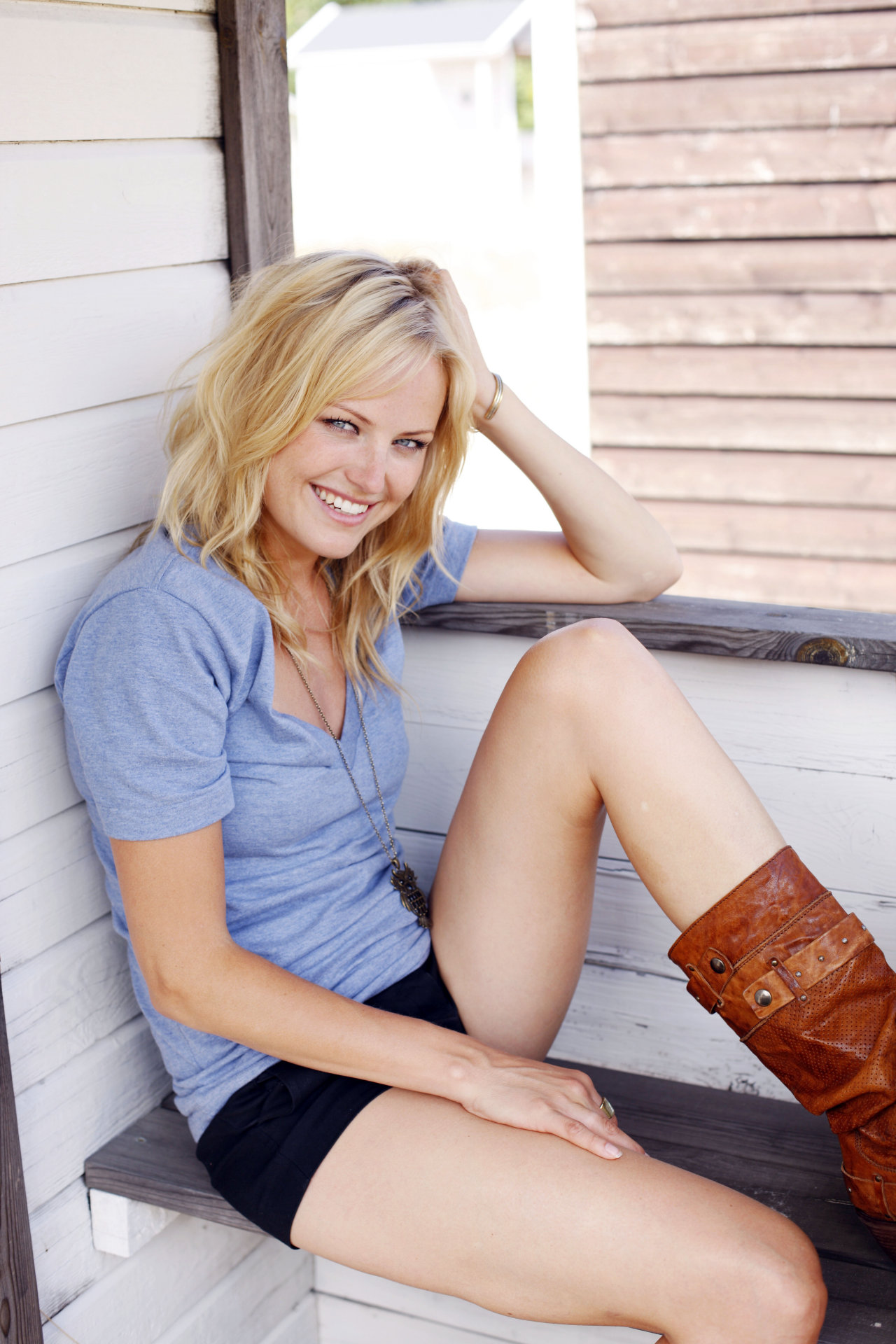 Swedish by birth, Malin grew up primarily in Canada. After acting and modeling success there, she made the transition to Hollywood with a good supporting role in Harold and Kumar Go to White Castle followed by starring parts in the Farrelly Brothers' remake of The Heartbreak Kid alongside Ben Stiller, the formula rom-com 27 Dresses and her breakthrough in the eye-popping anti-superhero movie Watchmen.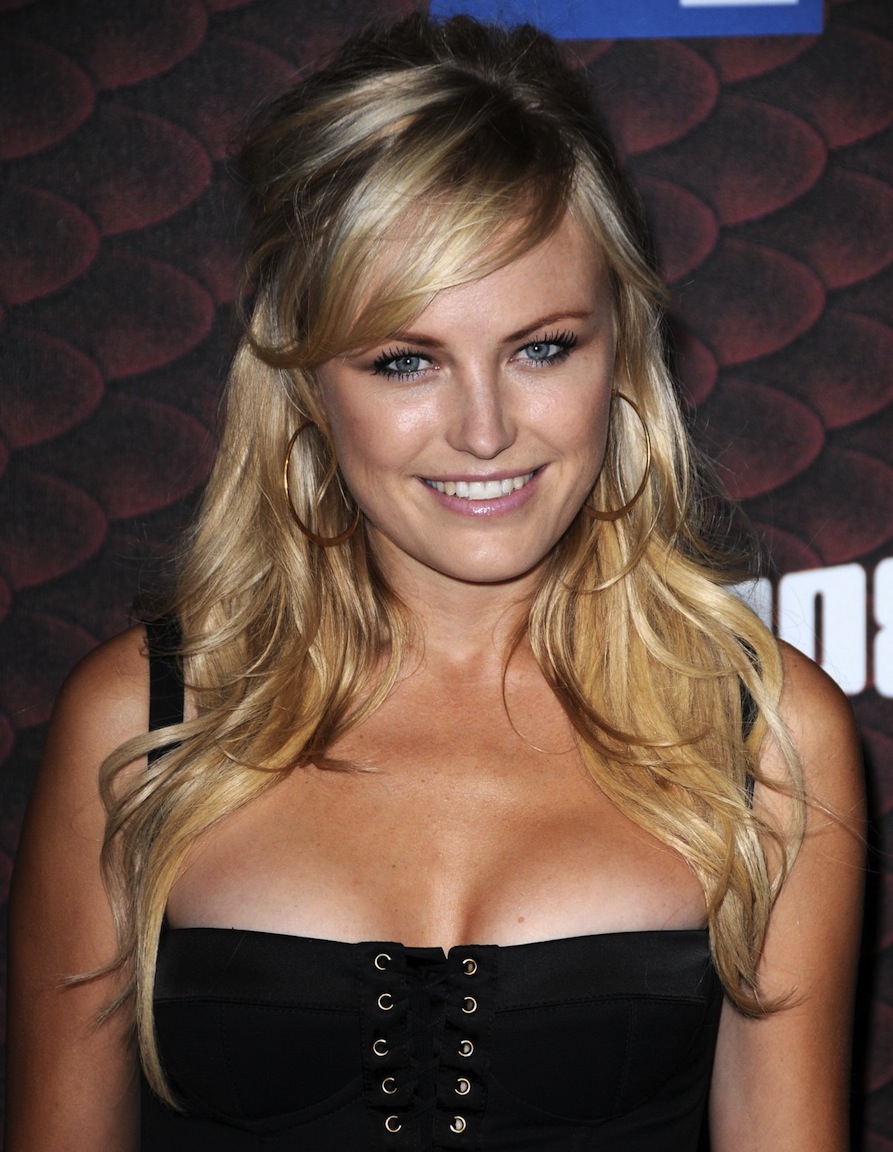 She's also a rock chick, yet another turn-on, and was lead singer for the Petalstones where she met her now ex-husband, the drummer (of course — but, hey, I said "Ex" at least), with whom the 35-year-old stunner has a son. And while she left the group to focus on acting, that experience undoubtedly helped her accomplished and sexy duet with Tom Cruise singing Foreigner's "I Wanna Know What Love Is" in 2012's big budget classic rock musical, Rock of Ages, where both stars do the singing for real.
Malin can currently be seen showing off her comedic chops in ABC's Trophy Wife alongside Macia Gay Harden and Bradley Whitford. While we're certainly happy for her success on that funny sitcom, we can't help but wish it were on a more risque channel like HBO or Cinemax. Because the more we see of Malin, the more we like.